Andrea Soto Calderón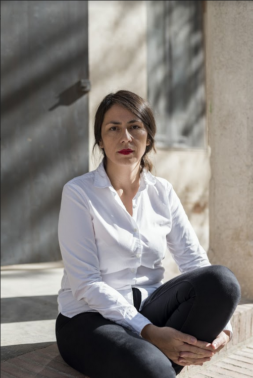 Andrea Soto Calderón holds a PhD in Philosophy and teaches Aesthetics and Art Theory. She has developed her research in Valparaíso, Barcelona, Lisbon and Paris. In addition to her teaching activity, she carries out an artistic research project related to the functioning of images at La Virreina Centre de la Imatge, in Barcelona. Her lines of research focus on the transformations of aesthetic experience in contemporary culture, criticism, artistic research, the study of image and media, as well as the relationship between aesthetics and politics.
She has written several academic articles, book chapters and texts for artists' catalogs. Recent publications include her book Le travail des images with Jacques Rancière, Les presses du réel, 2019, La performatividad de las imágenes, Metales Pesados, 2020, Imaginación material, Metales Pesados, 2022.
Photo: Paula Artés