Bun Up di Dance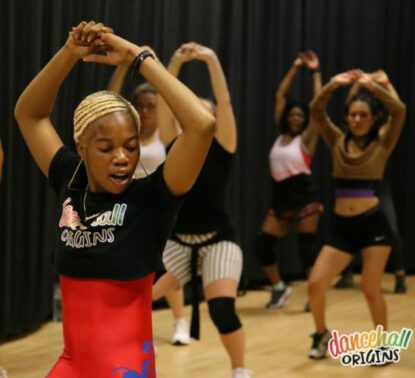 On March 1, 2020, Hangar, in collaboration with the NIU, will host Bun Up di Dance, a gathering around dancehall. Promoted by the Catalan Bund Squad, the day will take the form of a workshop to learn dance techniques from a perspective that breaks with the stereotypes of the Jamaican dancehall scene, which is usually dominated by men.
Beyond the social borders marked by gender that exist within this culture, Bun Up di Dance focuses its classes on the movements and energies that everyone in the dancehall shares equally, regardless of gender or age. All this thanks to the master classes that several teachers will give during the day. Teachers such as Mara Jackhammer, Shorty Dancershine, Bund Squad and Wakanda Queen, among others.
Schedule
10 am. Reception. Door opening
11 am. Mara Jackhammer
12 am. Shorty Dancershine
13:30 pm. Bund Squad + Wakanda Queen
16 pm. Kimiko Versatile
18 pm. Conference Women in Dancehall with Laura Maydan and Susu Queen.
More info and registration: https://www.instagram.com/bundemsquad/