¿COMO HABLAR (CUANDO SOLO HAY PALABRAS)?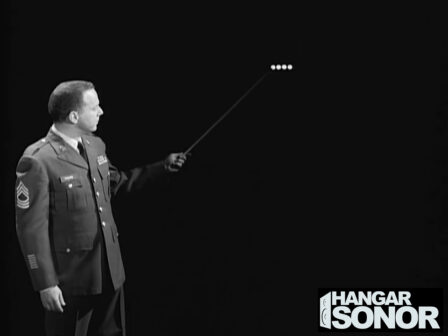 Jan Mech presents the performance / concert ¿COMO HABLAR (CUANDO SOLO HAY PALABRAS)? of contemporary electronic music that uses the Morse code as a language, .- … / .– ..-.. .-.. / .- … musical, compositional and thematic elements.
In 1836, when Samuel ..-. -… Morse introduced the Morse code – you could send messages to . .- -.-. ….  other immediately ..-. — .-. / – …. . first time. -…  ..- – that came with a price: we lost our voices. .–…. .- – remains of the person speaking when all there is is a -… . . .–. ? -.-. –.- : Lost in translation?
Speaking in morse code means abandoning the doorbell, changing tempo, dynamics, crescendos and decreescendos, the ritardandi … It does not mean a thing if it is not got that swing? In other terms: Doo wah, doo wah, doo wah, doo wah!
Performance attempts to give the code a voice. Whose voice is it? Who spoke?
Jan Mech is a musician and composer of contemporary electronic music. He works in a variety of formats, such as live performances / concerts, installations and compositions of films and video works. His work is currently focused on the development of aspects of music live electronics (body presence, interface development) and the relationship between text / language and music.
Duration approx. 40 min