TUPPER_5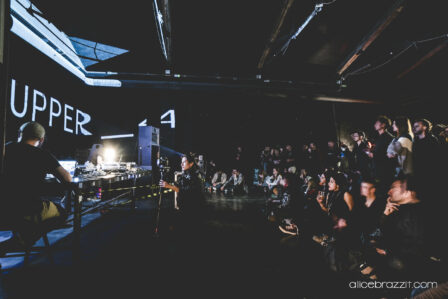 On January 19, Hangar participates in the fifth edition of TUPPER_5, the electronic music conferences and workshops that aim to promote the artistic creation of electronic music in the city as well as promote and dynamize the local scene.
Promoted by the cultural association DeDO and the Ableton User Group of Barcelona, this edition of TUPPER_5 presents the art and knowledge of almost forty professionals in different formats: shows, workshops, masterclasses, presentations, demos, talks or listening sessions.
TUPPER_5 maintains its format of 3 days, which will begin on Friday night at the Laut club, will follow the usual route of workshops on Thursday and Friday at the Convent de Sant Agustí and will continue on Saturday 19 with a day of workshops and musical performances in Hangar and Casal de Joves to end in an "afterparty" at Razzmatazz. In this sense, on Saturday from 12 noon until midnight, Hangar will host performances by Shoeg, Reykjavik 606, RRUCCULLA, LiveSoundtracks by Terence, MANS O, Parallax, $kyhook, Lag OS and Jason Kolàr.
In addition, TUPPER_5 presents a series of workshops that in this edition will focus on workshops for women producers and empowering the new generation of women producers, health workshops for artists and film and television soundtrack workshops, among others.
More info at tupperbarcelona.com
Facebook: dedobarcelona
Twitter: DeDOBarcelona
Schedule: 12 a.m. – 12 p.m.
Ticket: Free entrance before 5 p.m. 5€ from 5 p.m. (includes free entrance to Razzmatazz)