Hirahi Afonso presents "Memento"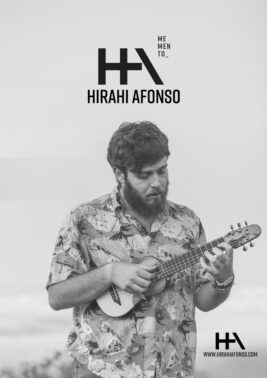 On January 24th at 8pm, Hangar's Sala Ricson hosts, in collaboration with Niu, the presentation of Memento, the first album by Hirahi Afonso, a "timplist" musician based in Barcelona.
Accompanied by Pau Figueres (guitars) and Daniel Farran (percussions), creativity in the form of a trio generates a range of different musical styles played by Hirahi and his traditional Canarian instrument: the timple. This perfect alliance of the three young musicians forms a grand spectacle of sonorities that convey the passion for music in its highest category. Memento is a Latin word that means "memory/ies".
The album, produced by Hirahi Afonso himself, has been recorded in Barcelona and New York by sound engineer Aniol Bestit and has featured the collaboration of nationally and internationally renowned musicians such as bassists Alberto Limiñana and Ismael Alcina, keyboardist Kquimi Saigi, drummer Arnau Figueres, guitarist Feliu Gasull, and the voices of Pablo Lobo, Judit Neddermann and Sílvia Pérez Cruz.