Reggae and dub live masterclass by Dub Soul Sound System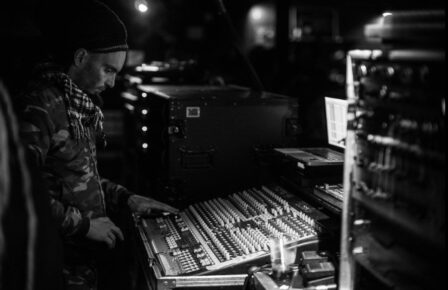 On June 10, Hangar Sound hosts an afternoon dedicated to musical technology and learning about the live mix of reggae and dub by one of the most active and innovative Catalan sound systems: Dub Soul.
5pm to 7pm – Live mix masterclass
7pm to 8:30 pm – Monkey Warrior warm up
20.30 to 21.30 – Lorast live mix
21:30 a.m. to 12:00 p.m. – Kram Metsys live mix
Kram Metsys live dub mix masterclass
Kram Metsys (aka Marco Perales) will offer a 2-hour talk about how his "live mix" works on Dub Soul Sound System, from where he parts of the different tracks that make up a song until they sound through the sound equipment: processes of mixing, arranging, shipments to the analog mixer, effects, inserts, returns… and all the tracking of the signal from the computer or magnetic tape until it reaches the processor of the sound equipment.
Dub Soul Sound System live streaming showcase
The session of Monkey Warrior, Mighty Caño's melodic or Weedax's voice that will accompany the live session of Kram Metsys, added to the live performance by Lorast, who will offer new productions that will soon be released. The session will be transmitted through a multi-chamber live streaming by Meanwhile Productions.
Ticket: 3 euros