OMSynth Lab electronics workshop with Peter Edwards (Casperelectronics)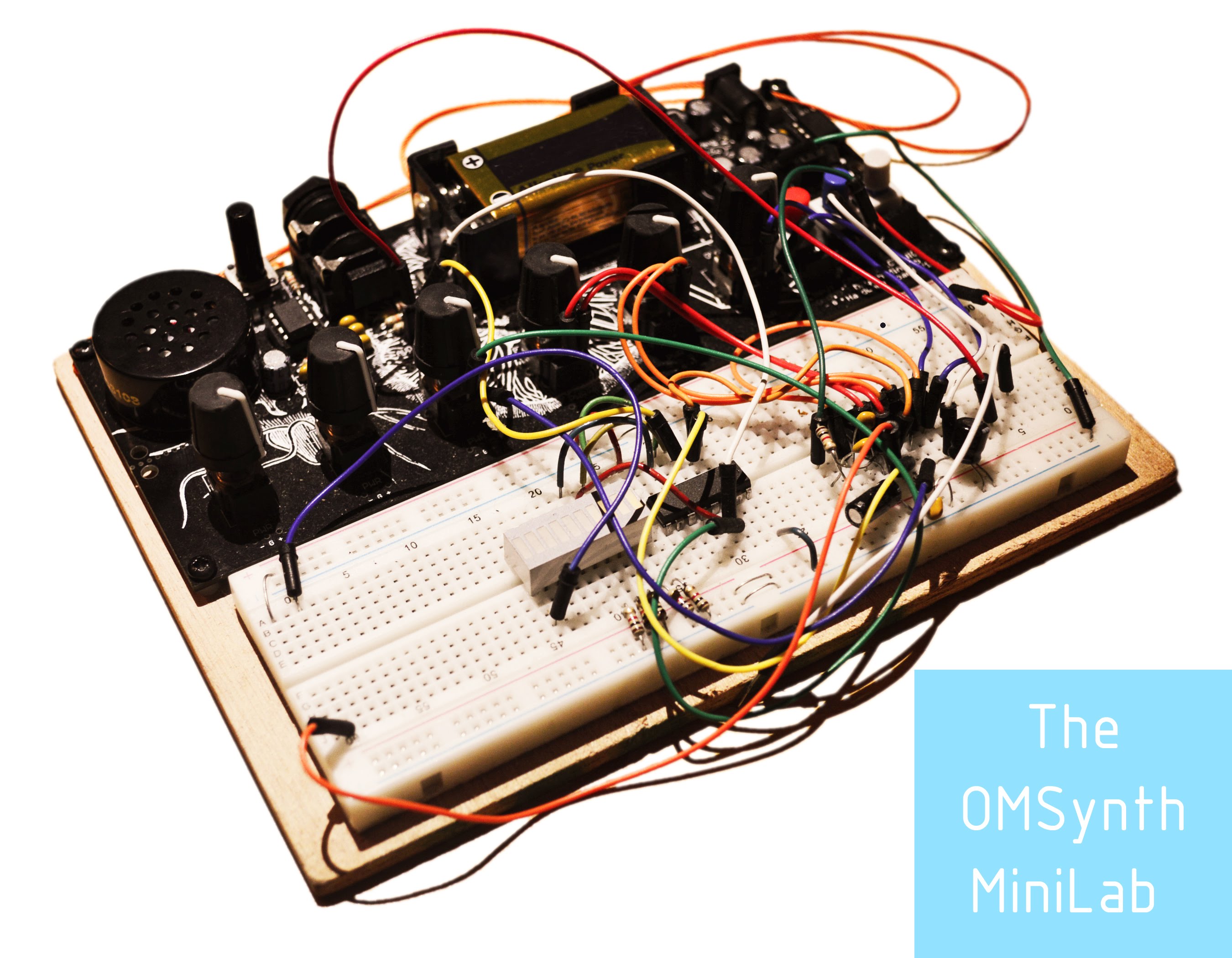 Build your own electronic sound gadgets with the OMSynth (Open Modular Synthesizer) MiniLab.
Part electronics learning lab, part musical instrument, the MiniLab gives you everything you need to build, hack and play with a wide range of experimental sound circuits.
~Learn about the art of electronics with professional maker, musician and teacher Peter Edwards of Casperelectronics.com
~The MiniLab is completely portable. Build circuits in the woods, play music in a cave, impress your pets.
~Includes idea guide which offers general tips and illustrated circuit building instructions.
~This workshop is suitable for all electronics skills levels from complete noobs to hardened pros.
COST: 60euro(kit only), 85euro(kit + workshop)
TIME: 5 hours
ELECTRONICS SKILL LEVEL: any
AGE: 15 + except by special request (email pete@casperelectronics.com)
MATERIALS: All tools and materials are provided*
LANGUAGE: english
TOPICS: intro to electricity, circuit assembly, experimental electronics, music
?s: If you have any questions about the workshop, feel free to contact Pete at pete@casperelectronics.com
* The tools will be provided by the hosting venue therefore no guarantees can be made about their quality. Participants are encouraged to bring their own tools (soldering iron, wire nippers, pliers, etc) if they have ones they especially like using.