Silje Nes + Jasmine Guffond + Jessica Ekomane at Hangar Sound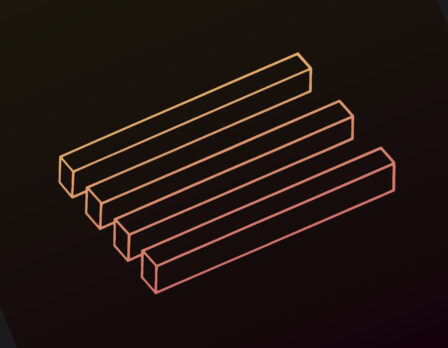 On June 22th at 19'30 h Hangar will host, in the frame of Hangar Sound, the presentations of Jessica Ekomane, Jasmine Guffond and Silje Nes, three sound practitioners currently based in Berlin. While having diverse practices they share an interest in sound, not just as an object of study, but also, as a means of inquiry. Utilizing a quadraphonic sound system at Hangar, Jessica Ekomane will explore the way our perception of rhythm is affected by surrounding space, introducing elements of psychoacoustics and gestalt theory. Jasmine Guffond will present 'The Web Never Forgets'. Utilizing her Chrome browser plug-in to translate internet cookies into sound as one browses online, she will provide a musical presence for the largely hidden activities of data profiling by corporations and governments. Silje Nes will present a generative musical environment with a performative element.
Jessica Ekomane's practice unfolds around music, sound installations and more recently virtual reality. She creates situations where the sound acts as a transformative element for the space and the audience. This informs her compositions which seek a physical and cathartic effect alternating between noise and melody, and playing with our perception of rhythmic structures. She is currently one of the Berlin Community Radio [INCUBATOR] residents for their 2017 edition, as well as one of the three chosen participants of this year's Open Port Club residency in Sapporo (Japan).
Jasmine Guffond is a sound artist working at the interface of social, political and technical infrastructures. Her practice spans live performance, recording and the capacity of sound installation to interrogate site. Through the sonification of data she addresses the potential for sound to engage with contemporary political questions.
She has exhibited internationally, performed live, and recorded music for CD and 12 inch vinyl releases. In 2016, she received the 'Working Grant for New Music und Sound Art' from the Berlin Senate.
Silje Nes is based in Bergen NO and Berlin DE, working on various projects within music, experimental sound and sound installations. She released Ames Room (2007) and Opticks (2010) on FatCat Records, and has toured internationally with her music. Taking interest in particular and physical manifestations of sound, in her current work she explores the creation of environments that express a certain autonomy, removed from compositorial processes. She holds degrees in Sound Studies as well as Philosophy and Design, and her current project is supported by the Norwegian Arts Council.
Entrance fee: 3 €
jessicaekomane.com
www.jasmineguffond.com
www.siljenes.com