Meta Music Machines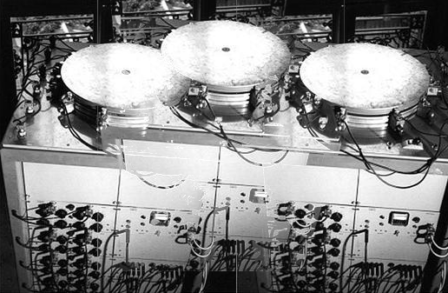 On Thursday 19 December at 5:30 pm Oscar Martin presents the research project Meta Music Machines, the result of the artistic research grant OSIC 2019 (Support Office for the Cultural Initiative of the Generalitat de Catalunya). At the meeting, Martin will also present a first sound-luminal prototype/sculpture that he has developed within the framework of the project.
Meta Music Machines is a sound and sculpture research project, among other things. Its goal is to create a non-human sound composer, a machine/sculpture that is inspired and nourished by the music created for centuries by human culture. Connected to different sources of digital music files from around the world, it will download, analyze, mix and re-synthesize new sound creations. MMM is also an exploration of the creative and aesthetic possibilities offered by new digital technologies and their global data and archive ecosystems.
The presentation will take place in Hangar's Sala Ricson.
Free admission.