Talk with Ng'endo Mukii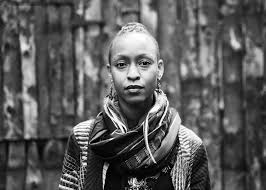 On 20 September, as part of the collaboration between Hangar and Jiwar, Hangar's Sala Ricson hosts the visualisation of Ng'endo Mukii's most emblematic works in dialogue with Tania Adam, journalist and cultural producer, founder and editor of Radio Africa Magazine.
The artist currently in residence in Jiwar is an independent filmmaker specializing in fiction narratives and animation documentaries. In this sense, her work Yellow Fever has become a great revulsion to become aware of the self-censorship against one's own body by thousands of African women who seek to whiten their skin.
In the presentation, Mukii will explore the use of documentary animation to explore personal themes at an open conference where she will show a selection of his work.
The conversation will be in English and will not be translated.