Call for the second edition of the exchange grant between Hangar and Casa de Velázquez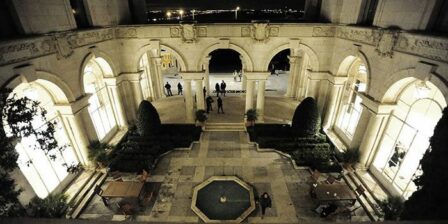 Hangar and Casa de Velázquez have signed an agreement for the creation of a residency program, whose objective is to provide French artists and residents in Catalonia with the opportunity to learn about other artistic and cultural environments, to produce and to confront their work with those of others and expand their artistic curriculum . Within the framework of this program, three artists residing in Catalonia will remain in the Casa de Velázquez de Madrid (an artist in the modality of residence of production and two artists in the modality of residence of research) and a French artist will realize a residence of production in Hangar (Barcelona). The artists selected for the two research grants will also have the opportunity to work together with a researcher / resident at Casa de Velázquez.
The terms of this call will be made public during the first half of July.