TMTMTM opens a call for workshops related to technological production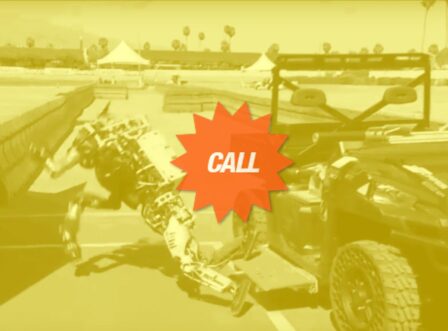 The collective in residence TMTMTM opens a call for proposals for workshops related to technological production. The format, duration and contents will be freely proposed by the interested parties. As a resident collective of Hangar, it is worth mentioning that TMTMTM is part of an artistic community that may be interested and attend the workshops, but this does not imply that they must necessarily integrate an artistic proposal. TMTMTM is interested in training courses that provide a critical and transdisciplinary approach and practice, that promote free access to knowledge and sustainable production and that propose resistance to the mechanisms of control and exclusion of capitalist technology. Theoretical, practical or hybrid contents.
The workshops will take place between October and December 2018.
The following are the conditions of participation:
Participants:
Any person or group that speaks Spanish, Catalan or English and has knowledge of the proposed workshop.
Conditions:
The workshops will have a registration fee whose price will be proposed by the person/collective that gives it and closed through TMTMTM, interested in working with affordable prices, adjusting to each project. The total price of the workshop for those who register will be the registration fee plus the cost of materials.
25% of the registration fee will go to TMTMTM and 75% to the person/collective that teaches.
TMTMTM will take care of the management of registrations, fees, spaces, materials, communication and other needs for the workshop.
TMTMTM makes the following resources available to the workshops:
3 3D Printers
Melting and grinding equipment for plastic or other materials
Equipment for designing and producing inflatables and compressors
1 Ploter
1 Projector
1 Computer for workshop facilitator
Other tools or resources can be consulted.
Dates:
Registration will be open until 15 August at 2 p.m. Subsequent shipments will not be accepted.
The resolution will be made public on September 1 at www.tmtmtm.xyz and will be notified by email to the participants.
The final dates for the selected proposals will be agreed in September.
Presentation:
To apply for the call for proposals, please send a proposal dossier to info@tmtmtm.xyz with the subject 'Open call for workshops: registration'.
This dossier must include this information:
1- Contact details of the trainer (e-mail address and telephone number)
2- Short bio/cv (max 300 words)
3- Title of the workshop
4- Summary of content and methodology (max 1000 words)
5- Temporary proposal (duration of session/sessions and dates available during the quarter)
6- Technical and safety requirements
7- Proposed registration fee
8- Other: maximum number of students, other conditions
Selection:
The selection committee will be made up of lxs members of the collective: Ali Yerdel, Belén Soto and Patricio Rivera.
The selection criteria will be as follows:
Adjustment to the objectives and conditions of the call.
Integration of critical and transformative practices, justification of innovation beyond novelty, involvement and awareness with the technology-culture-nature relationships it sets in motion.
Quality and feasibility of the proposal itself and in combination with the others selected.
If you have any questions regarding the call for proposals, please write to info@tmtmtm.xyz with the subject 'Open call for workshops: information'.