Carolina Jiménez
Recerca i transferència de coneixements
+34 93 308 4041 ext. 23
carolina(at)hangar.org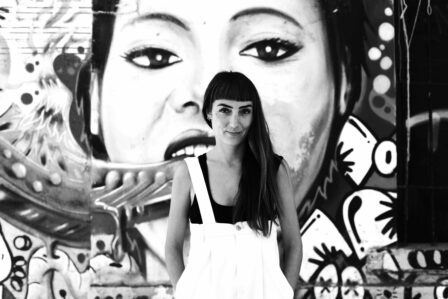 Degree in Journalism from Carlos III University in Madrid and Handelshøjskolen I Århus (Denmark). Master's Degree in Cultural Institutions from the Complutense University of Madrid and Independent Studies Programme (PEI) at MACBA.
She is a curator and researcher. Before coming to art, she was a journalist and worked in media such as Cadena SER or Agencia EFE (EFE Radio). Later, she collaborated with La Casa Encendida (Festival "Electrónica en abril") and Matadero Madrid (Coordination Office). Between 2011 and 2017 she lived in Berlin where she curated the exhibitions for Künstlerhaus Bethanien, Grimmuseum, GlogauAir, Altes Finanzamt, or Transmediale-CTM Vorspiel. She was artistic director of Vesselroom Project, coordinator of SAVVY Contemporary and program coordinator of the Project Space Festival Berlin. Together with Nora Mayr, she curated the independent spaces program of the Berlin Art Week in 2015. In 2016 she won La Casa Encendida's Inéditos prize. In 2018 she was in charge of the mediation of the Sala d'Art Jove of the Generalitat. Recently, she has curated the solo shows "Walls Have Feelings (and They Are Not Afraid to Speak)" with Eli Cortiñas and "Not seeing clearly. Not seeing. No" with Eulàlia Rovira at Twin Gallery.
In addition to her work at Hangar, she is in charge of the teaching coordination of the Independent Studies Programme (PEI) at MACBA. She conducts a long-term research on listening in techno culture. Part of this research is materialized in the project You Got To Get In To Get Out. The Never-ending Sound Continuum for La Casa Encendida. When she has the chance, she writes for a-desk.org and Neo2 Magazine.
Schedule
Mondays, Tuesdays & Thursdays from 9 a.m. to 3 p.m.
Wednesdays & Fridays from 9 a.m. to 2 p.m.