Helena Pérez Guerra
Comunicació
+34 93 308 4041 ext. 26
helena(at)hangar.org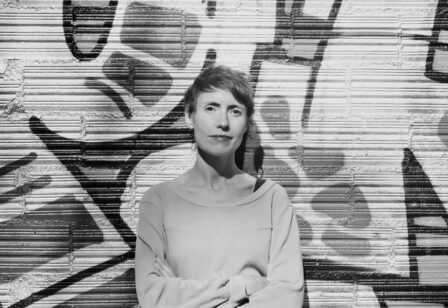 She holds a BA in Art History, a Certificate in Cultural Management from Birkbeck College, University of London, as well as an MA in Contemporary Art Theory from Goldsmiths College, London.
Since 2005 she has held various positions, nationally and internationally, in the field of contemporary art, linked to education and cultural management, as well as curatorship and communication.
Among the different institutions and projects with which she has collaborated we find Tate Modern and the Barbican Centre, in London (2005-2006), Sutton Lane Gallery, London (2006), Studio Robert Stadler (2011) and Kadist Art Foundation (2010-2013) both in Paris. Between 2013 and 2015 was assistant to  the curatorial project of international artist and curatorial residencies BAR project in Barcelona. From 2013 to 2021 she worked for the contemporary art gallery àngels barcelona.
In addition to her work at Hangar, since 2018 she has been teaching Art History at the international School of Fine Arts Metáfora Studio Arts.
Schedule:
Monday from 12 p.m. to 7 p.m.
Tuesday, Wednesday, Thursday, Friday from 9:30 a.m. to 5:30 p.m.