Intreaction Lab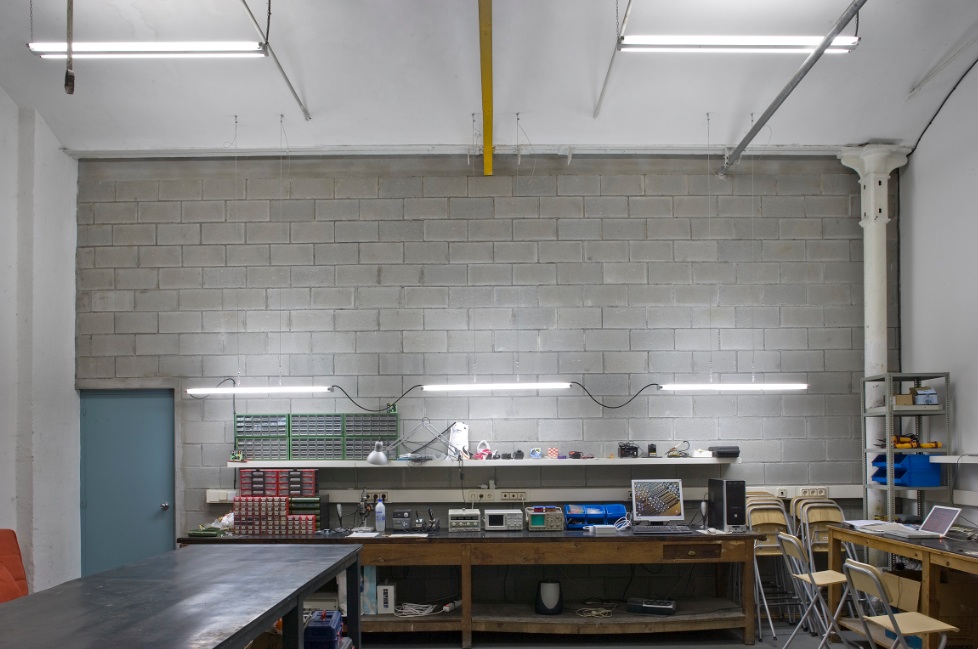 Above and beyond Hangar's open source IT infrastructure (office, web server, etc), its commitment to open source is also reflected in some of the following services available to artists:
Hardware Development
Hangar works with artists to develop custom hardware for their projects in accordance with its commitment to open source software and hardware.
Through the Interactive Lab, Hangar develops all sorts of hardware that may be required for art projects, such as developing internal electronics, programming, and building prototypes. Some examples of applications include: real time interaction, synchronisation, mechanisms, automation, and remote control.
The Lab also develops copyright-free tools, available to all artists for use in any projects that may require them.
Consulting
Aimed at artists who are developing a project using open source software and are familiar with technical issues, but who occasionally need assistance to resolve problems, redirect their development process, or learn new alternatives.
This service must be booked in advance.
Contact
Miguel Ángel de Heras
+34 93 308 4041 ext. 28
miguel(at)hangar.org