[Coworkers News] Blixt™ Studio releases new website!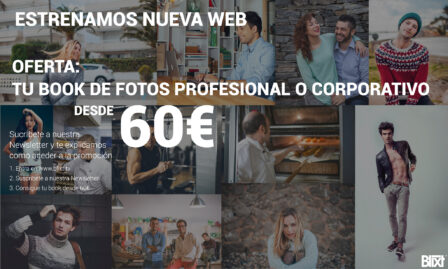 In Blixt ™ we are celebrating because we just released our new website. For those who still do not know us, Blixt ™ is an audiovisual studio with a creative modern style and always in line with new trends in design, technology and communication. Our goal is to help entrepreneurs and small businesses who want to improve their image with their clients and improve their sales.
Our team of experts always works together to provide the best corporate design, audiovisual content, web design, 3D, SEO / SEM, social media management, and the best online marketing strategies possible.
To celebrate the release of our new website, all our books for professional and corporate photography from 60 € per session.
Come on!, What are you waiting for? Just visit our website and we'll explain how to Access this promo.