Happy Holydays!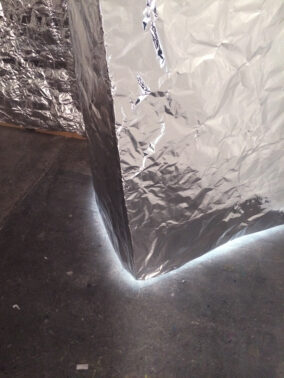 The new, the unknown, the change of sign of Saturn, and the farewells. Becoming requires incessant work but offers us endless freedom.
See you in January!
Hangar will remain closed from December 25th until January 1st.
Image of the door to the beyond in the workshop of Eliana Beltran.