Dirty videos and art open call for Muestra Marrana VI festival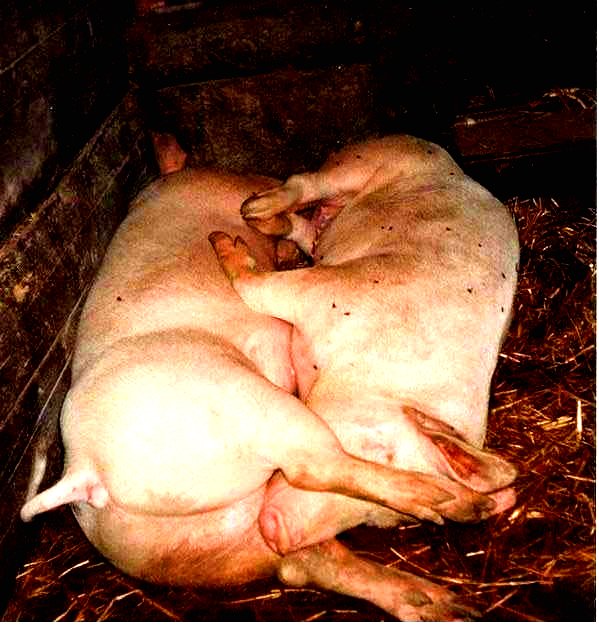 Hey pigs!
Muestra Marrana invites you to join us with your fabulous productions for another year: postporn, DIY, unclassificable fantasies, audiovisual perversions and video-graphic cums. Muestra Marrana VI happening soon!!!
We are extending an open call to all the perverts who want to show their dirty works/desires/films in Hangar (Barcelona) during La Muestra, that will take place on February 2014.
The videos will be at the DIY section (DIY = do-it-yourself) and the must be sent by through your FTP or some virtual platform (wetransfer, yousendit, rapidshare, dropbox, or similar platforms).
The work cannot exceed the 14 minutes 59 seconds duration and they can be any audiovisual genre related to post-pornography/-non normative/feminist representations of sexuality (video, short film, documentary, experimental, interview, etc.) This year we want to include on the DIY section a sub-section dedicated to the postpornographic interventions on public space. So we will receive also videos of performances or direct actions that reflect the take of public space by subversive sexualities.
The dirty art (non-video) pieces will be part of the exhibition that will stay in Hangar during the days of the festival. Consider the viability of bringing here to Hangar your pieces (excluded video format): photography, graphic, painting, textile, little format installations, etc. If you are interested on participating please write your proposal to muestramarrana@gmail.com
To send the videos make them arrive through internet and please attach the next information to muestramarrana@gmail.com
When you are sending your work, please make sure to attach the information below with a download-link for your video file or the directions to go into your FTP:
Tech info:
Title:
Author:
Genre:
Lenguage:
Country:
Year:
License:
Duration:
Web site:
Other members of the technical team (camera, edition, sound, music, actors/actresses, etc):
Please include two (2) publicity pictures for publishing on the festival website (300kb máx.) and a trailer (if you have one).
The deadline for all applications will be December 15th, 2013.
If your work has been selected, we will contact you in the first week of January 2014.
/*/*/IMPORTANT NOTE #1: Muestra Marrana works mainly with open licenses (copyleft or Creative Commons). If your work doesn't have one of these licenses, we will ask you to attach a signed document of the person who owns the rights of the work, giving us commission for the screening rights in the context of the festival. Without this document, we will not screen any copyrighted work. Any work without a specific license is, legally, automatically copyrighted.
To use sound or music with open licenses we suggest you to check the next sound bases or netlabels:
– ccmixter: http://dig.ccmixter.org/
– daax!: http://www.noconventions.mobi/x!/
– costellam: http://costellam.net/releases.html
– jamendo: http://www.jamendo.com
– freesound: http://www.freesound.org
– cctrax: http://www.cctrax.com/
– x-net (suggestions): http://whois–x.net/repertorio/musica-libre-descargar-escuchar
/*/*/IMPORTANT NOTE #2: Muestra Marrana it's a DIY, non-profit and for-free festival and, sadly, we cannot pay for the screening of your work.