We welcome the new resident artist in the Interactive Lab Dirk Paesmans, member of the Jodi collective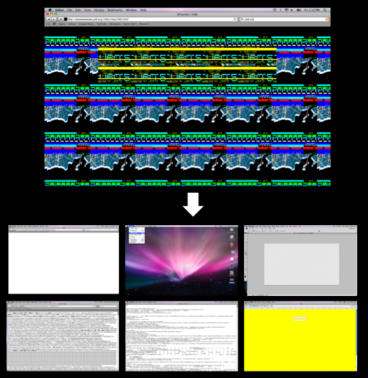 Dirk Paesmans will hold a residence at the Hangar Interactive Lab from May to July 2017.
Together with Joan Heemskerk he forms the collective Jodi, in which he has developed his work based on software art and the artistic modification of video games. The net-art Jodi creates is opposed to post-internet art, Net.artists develops its work in the context of Online media and makes it available on the Internet without institutional limitations.
In his stay in Hangar, Dirk Paesmans will develop the project Virtual Reality ghost House -VrgH, a 3d environment which can be 'visited with a VR headmount display. The basic difference with 'normal Virtual Reality is that the "VR House" is NOT 3d modeled and not textured with photographs, the VR House is constructed from a collection of 3d scans that have a raw 'black-white appearance that refers to an unfinished (ruine) house or a building modeled by 'broken software. The "VR house" building is constructed from a 3D collage of unrelated scanned rooms and has a 'ghostly appearance because it is recognizable as constructed from 'real life' scans but at the same time the different rooms connect as impossible/ unexpected situations.
In the framework of his residence, Dirk Paesmans will give in Hangar a series of workshops which are yet to be confirmed.