MANUFRACTURA. Jia-Jen Lin + Victoria Macarte + Yuichiro Nishizawa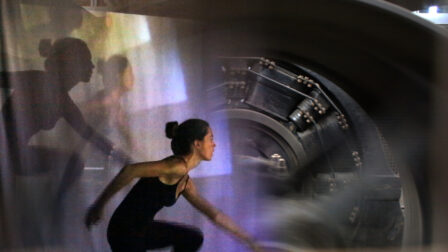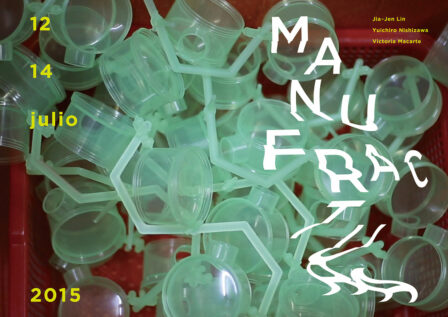 Factories no longer operate but their physical remnants still exist.  The desire for exploring structures, materials, sound, movement, and memories at manufacturing sites brings us to create Manufractura.  We investigate the relationships between industrial machinery and human body by way of technology and the arts and how they are interwoven and juxtaposed with each other.
Jia-Jen Lin (Taiwan/USA)
Lin's work creates imagery that relates to the human body as it reflects in our minds. In search of the perceptual distance between artificial environments and physical sensations, Lin employs sculpture, installation, video, and performative collaboration to portray the ongoing negotiation between our original desires and the manipulated realities.
Victoria Macarte (Spain/UK)
Macarte is a dancer emerging from Barcelona's underground scene and now based in Cadaqués. Her work expands across film, video, fashion and live music as she prefers to be defined by an aesthetic rather than a medium. She currently dances for Konic Thtr Lab and with a live music and spoken word project CONFERENTIA.
yuichiro nishizawa (Japan/USA)
nishizawa's interest and investigation deals with the influence of technology on our experience of the world around us. He employs a wide range of media and methods to create opportunities for viewers to turn their gaze inward as they navigate throughout the unfamiliar.
This project is supported by the National Culture and Arts Foundation of Taiwan, the Cultural Affairs Bureau of Taichung, Bloomfield College, L'Estruch, Paella Showroom, Hangar, and Moritz. Special thanks to Sara Fontan.
Date: July 14 2015 / 20:00h
Location: Hangar (Emilia Coranty, 16, 08018 Barcelona)
Duration: 30 minutes approx.