(Español) Network Error. Segundo encuentro de glitch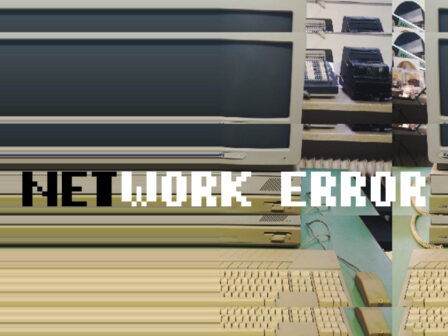 Software failures, phishing, porn pop-ups, trojans and spam gigs: all this shows us the brutal forces and power beneath the seemingly neutral and orderly surface of the internet, where a malfunction of the network can lead to a traffic accident, or in a work of art.
On Friday 10 March at 19:00 h will be happening the second Glitch meeting  organized by the group Libertar.io. Its main theme is the error on the internet. Faced with individualistic isolation and the privatization of the network we propose a physical space where we can link and share ideas, own projects and experiences around hacking, aesthetics of error and other manifestations of resistance and creativity online.
If you like to participate and show your projects you can write them to contacto(at)libertar.io. There will be video, sound, wi-fi and cold Moritz.