Open registration for the training program – Fall 2016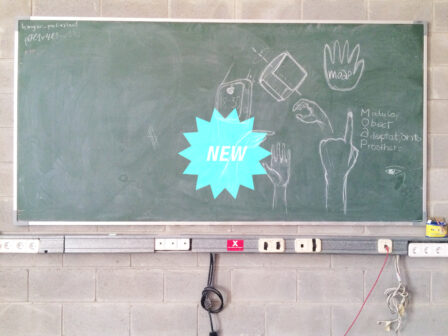 Open registration for the following courses and workshops that will be held in Hangar from September to December 2016.
Book your place!
Un acercamiento al origen del imaginario inconsciente femenino a través del arte contemporáneo by Valerie de la Dehesa
7th, 8th and 9th October
Experimental workshop, with the participation of Eulalia Valldosera and Rosa Cusó that through their work, they will explain us the processes, dynamics of work and artistic interests where mix and relate the feminine with the vegetal. Workshop aimed at female artists, art students, designers, architects, actors, performers, dancers who want to expand their senses through action, and dialogue with body space by performance.
El juego ideal by Constance Mendoza
17th, 19th, 24th and 26th October
El juego ideal is an experimental workshop that invites each participant to build a board game defining the three major parties that traditionally comprise it: the board, the movement pieces and interaction rules. During the game, material, symbolic and linguistic structures of a personal game will be developed, applying suggested processes by three seemingly disparate but complementary theories: game theory, communication theory and the theory of divination.
Basic Video Introduction workshops
Free video workshops for artists and creators. Brief journey through the major conceptual, technical and industry issues,  by the Hamaca team.
20th and 27th October and 3rd and 10th November
Sistemas interactivos: visión artificial aplicada a las artes performáticas y a la instalación by La Casaida
2nd, 4th, 9th, 12th, 16th, 19th, 23th, 26th November
The performance with interactive systems describes a form of hybrid art that combines the performing arts, video art and installation, with the characteristics of interactive technologies, where new philosophical questions emerge about the virtual body, increased stage and the transformation of viewer's role.
This course is designed to equip participants with the technical and conceptual tools to design and build an interactive system based on artificial vision, able to perceive body movements and control audiovisual events in real-time.
Tracking forensics by Joana Moll & Andrea Noni
18th, 19th and 20th November
This workshop seeks to reveal, analyze and connect, in a critical way, the actors' complex network that converging in Internet settings, from submarine and terrestrial cables through geopolitics to online tracking, security and privacy.
The workshop will examine the physical paths of information and will apply reverse surveillance methods, with the intention of drawing the different companies which have access to our data silently.
Mapping the Vortex: mapping y visualización con SuperCollider by Marinos Koutsomichalis
16th and 17th December
This intensive two-day workshop is aimed at participants from any discipline who are already familiar with SuperCollider and wish to broaden their skills and knowledge in the fields of mapping and visualization.