Net art and interactive web design workshop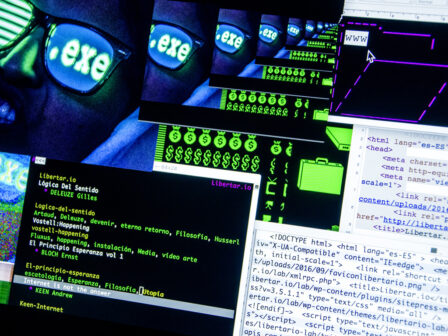 The appearance in the 1990s of the first navigation interfaces (WorldWideWeb) and their own languages ​​made the Internet from being a military and academic medium to being a virtual public space, causing a revolution in the old ways of producing and distributing art, without intermediaries or geographical limits and in a collaborative and interactive way. Beyond its growing privatization and surveillance, the internet today remains a multidimensional scenario that hosts the wildest digital experimentation and creativity.
This course offers a critical look at web technologies and hypermedia, exploring the symbiosis between art and the internet through a historical deconstruction of net art since the 90's, the social and technical contexts from which it emerges, and its manifestations outside the virtual space. We will not only study the development and structure of the Web in a theoretical sense, but also have practical experience with the development of net art projects, using the languages ​​HTML, CSS, Javascript, and the JQuery and p5.js libraries.
At the end of the course each participant will be able to conceptualize new ways of thinking about interactivity and web design, and launch a project of interactive art for the web.
Goals
– To construct a critical perspective on the history of hypermedia and the internet as technology and media.
– To study the history, philosophy and practice of art in the network, in order to conceptualize strategies that create, appropriate and transform the web for creative uses.
– To use HTML, CSS, Javascript, and JQuery libraries and p5.js to develop interactive and responsive websites.
Application areas
Development of web pages, Visual arts, graphic and multimedia design, Sound art, data visualization, advertising, photography, theory of media, audiovisual production.
Aimed at: people interested in developing web pages and interactive applications, visual artists, musicians and sound artists, graphic and multimedia designers, filmmakers and audiovisual technicians, art historians and media theorists. Participants are invited to bring ideas of related projects to be developed during the course.
Duration: 12 hours
Dates: 15, 17, 22, 24 February 2017.
Hours: 18: 00-21: 00
Registration: 120 €
In charge of
Libertar.io
Laboratory of education in art, technology and philosophy (http://www.libertar.io)