Video mapping workshop applied to audiovisual installation and digital scenography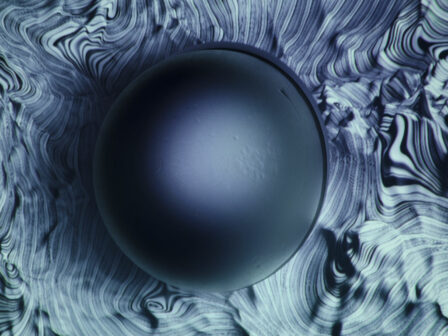 Combining computer programming, video art and space design, this workshop-laboratory proposes to use video mapping as a creative tool to produce mixed reality environments, with the aim of generating immersive aesthetic and perceptual experiences and establishing meaningful dialogues between the virtual and the physical through narrative structures distributed in space.
We will take a historical tour through the techniques associated with the projection of images in physical space, from the invention of perspective in the Renaissance, trompe l'oeil, the magic lantern in the XVII century, to warping algorithms to digital technology, remix aesthetics and augmented reality paradigms. We will analyze examples of architectural and sculptural design based on technology and we will study theoretical postulates about perception, cognition, immersion and spatiality.
We will learn how to design and program software tools for VJ and video mapping using Processing (Java), a free and extensible programming environment that gives the artist total control over his work, being able to generate and manipulate images in real time and adjust the projection on complex and irregular surfaces.
Goals:
– To study the technical and aesthetic context of the creation and projection of images in the physical space.
– Develop programming skills in the Processing environment.
– Build your own software that allows you to generate graphics, mix images (VJ) and adjust them from creative modes to complex surfaces (Video mapping).
Application areas:
Scenographic design, audiovisual creation, video for performances, television, live concerts, public shows, data visualization, advertising, architecture, photography, graphic design.
Course contents:
– Study of the evolution of technologies and aesthetics associated with the projection of images. Analysis of texts by Paul Virilio, Siegfried Zielinski and others.
– Technical and conceptual study of reference cases: Expanded cinema, intermediate, cybernetic art, optical art, multi-screen installations, architectural thinking of Le Corbusier, Buckminster Fuller, Josef Svoboda, Stan VanDerBeek, among others.
– Field explorations for the development of VJ and Videomapping projects: criteria for selecting spaces and objects, elaboration of positioning schemes.
– Overview of the operation of the main commercial software tools for VJ and video mapping: MadMapper, Resolume, Modul8.
– Introduction to Processing and to the structure of folders, libraries and code files. Fundamentals of programming: data types and operations, control structures, arrays, vectors.
– Generation of 2D and 3D graphics, layered graphic construction and real-time image processing.
– Methods of mixing different input sources: a) films, b) live cameras, c) Syphon (video data transmission protocol between applications). Technical fundamentals of video, formats and codecs.
– Use of masks and study of mesh-warping of videos and implementation of operations to adjust video on complex surfaces.
– Connection of physical USB MIDI controllers. Creation of a graphical interface (GUI) for the control of applications with sliders, buttons, and rotary controls.
– Set up of multiple synchronized projectors. Comparative study of techniques for choosing and assembling video projectors and other visual presentation systems. Criteria for producing various types of video mapping facilities, such as architectural or artistic mapping in a museum.
The ideas of projects to be developed during the course are welcome. All participants will have the opportunity to show the results of their work at the end of the course.
Personal computer required. No previous experience is needed.
Duration: 18 hours
Dates: 13, 15, 20, 22, 27 and 29 June 2017.
Hours: 19: 00-22: 00
Registration fee: 120 €
In charge of:
Laboratory of education in art, technology and philosophy (http://www.libertar.io)
Belén Agurto, Artist and researcher in philosophy of technology and digital aesthetics. Degree in Audiovisual Communication (U. de Lima) and Master in Comparative Studies of Literature, Art and Thought (UPF, Barcelona). She has been co-directing the formative program of technology and aesthetics of Libertario in Hangar.org since 2015, and works in artistic and philosophical research in 010.bio.
Álvaro Pastor, Electronic artist and architect, researcher in virtual reality and interactive systems. Ibermúsicas 2014 Prize, Iberescena Prize 2011. Director of medialab LaCasaIda.org in Lima (Peru) between 2006 – 2014. He is currently working on research in 010.bio and teaching in Libertario.