(Català) Francisco Navarrete Sitja realitza una residència al Centro de Producción HUARTE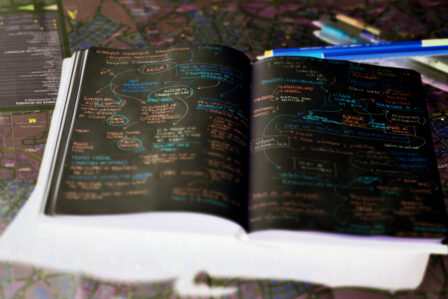 Cuando tu materia deviene desborde is the artistic project proposed by Francisco Navarrete Sitja that is currently being developed in the context of the "Estéticas Transversales | Ecosistemas Periféricos"  initiative promoted by IDENSITAT and the CENTRO DE ARTE CONTEMPORÁNEO HUARTE. The residence has begun on September 11 and will run until October 15, 2017.
The project Cuando tu materia deviene desborde, proposes to approach a process of speculative and critical dialogue around the context of the rivers Arga and Ulzama, from the notion of "overflowing", and the exploration of social imaginaries and life experiences linked to the strength of the water flow, typical of the communities that inhabit the towns and villages of Huarte, Burlada and Villava, on the outskirts of Pamplona, ​​Navarra. Thus, through the creative search for new kinship systems and complicities between representative and divergent elements of the territorial context, the project will try to promote bifurcations around narratives that allow to promote – in a sensible way – new ways of thinking the power of a medium hybrid environment, material expressions and shared ways of living.
For these purposes, the project will put into dialogue those subjective connections that can be established through associations between formal aspects of both rivers, the notion of overflow from an ecofeminist perspective and epistemology, as well as explorations of popular imaginaries, cultural references and experiences of life associated with the strength of the water flow and effects of the floods in the three specific localities. It will also work to promote new ways of imagining and experiencing the power of a context of maximum complexity and its relationships of interdependence.
The project counts on the active participation of Franco Castignani, a political scientist and writer with whom he maintains an open dialogue about the experience and elements of interest throughout the artistic process in residence. Franco will also participate in the realization of one of the activities of socialization and collective creation that is part of the initiative.
The execution of the present artistic project is managed by IDENSITAT and the HUARTE Contemporary Art Production Center, and also has the local support of Villava Town Hall, Huarte Town Hall, Burlada Town Hall, Pamplona Mancomunidad, Atarrabia Sostenible Iraunkorra, Atarrabia Berdintasuna Equality Villava, Jose Maria Vallesta and the association Etxe Beltza, among others.