Virtual Open Thursdays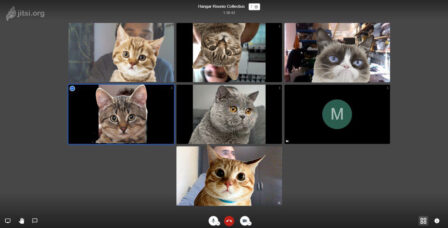 Due to the current distancing measures derived from the Covid-19 crisis, the Open Thursdays program is temporarily moved to Hangar's servers, with the aim of continuing to be a meeting point -now virtual- to access technological experts in free and collective tools with which to collaborate and share resources to develop projects.
Therefore, from May 7th, every Thursday from 5 to 9 pm, IMVEC, BeAnotherLab, TMTMTM, TOPLAP and Miguel Ángel de Heras and Andrea Noni -from the interaction and systems lab respectively- will be available at riot.hangar.org to exchange ideas, resources, receive advice or solve doubts, as well as to inform about what the Labs and collectives are working on.
How to access
If you already have an account with a Matrix/Riot chat server, you may join directly by adding the #open_thursdays:hangar.org room to your account.
If you don't have an account:
– We offer you the possibility to create one at https://riot.hangar.org (verification via email will be requested).
– You can log in as a guest from https://riot.hangar.org, by going to "Room Directory" and clicking "Join" on "Open Thursdays".