Res és meu at Hangar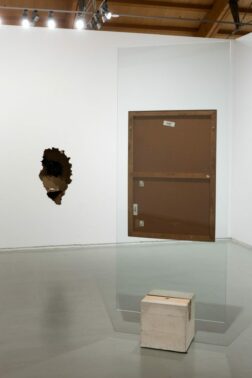 On November 11, Hangar hosts Res és meu, performance that is part of Objecte Ficció, project by Enric Farrés Duran residing at IF Barcelona during 2016 and 2017.
Res és meu is a lecture without a speaker. It is a statement of intent where a series of objects gain prominence of a story in first person. In the show we will see how two characters act professionally and do exactly what they have been asked for, everything is what seems and the theatrical time runs parallel to the vital time. Objects will become structures, and structures will allow us to see everything by directing our subjective gaze. If we understand the theatrical text as a Gruyere -full of holes where the reader has to fill them by imagining the scene- we can realize that here nothing is the true protagonist of history. An empty space where, as the poet Roberto Juarroz said, there is a party.