Ryan Rivadeneyra presents Blue Moon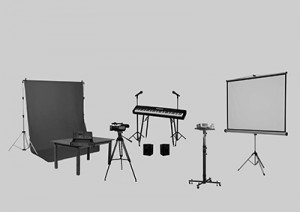 In 1934 Richard Rodgers and Lorenz Hart composed the song "Blue moon" that later became a classic, interpreted by singers such as Billie Holiday. "Blue moon" is also the expression used to describe the coincidence of two full moons in the same month.
In "Blue moon" Ryan Rivadeneyra leans as much on the popular song as on the lunar phenomenon to establish a narrative between different events, sometimes fictitious, sometimes real, interlinking personal anecdotes, political questions and questions about identity: a pianist and a singer recite 6 small poems that describe from the beginning of the universe to the end of civilization.
Place: Fabra i Coats
24.10.2012 19 H