Gossiping with tea and biscuits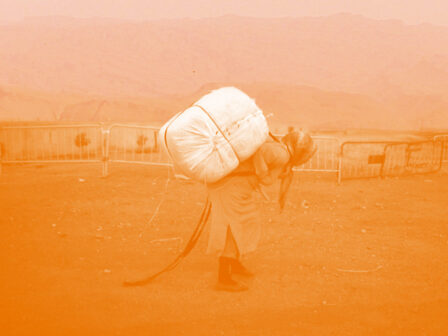 On saturday December 3th is taking place the first encounter for gossiping with women of the RIF on the project "Biat Beit Bait – the burden of the border". The Moroccan association of the Raval neighborhood in Barcelona, IBN BATUTA, organizes a round table discussion with Berber women from the Rif mountains based in the center of Barcelona to collaborate with their knowledge and experience in the initial research of the project with the artist Christina Schultz.
The session is open to all women interested in the issue and the situation of the carrier woman at the border between Melilla and Morocco and their burried tradition of singing and storytelling.
The meeting is limited to women because of the possibility of greater confidence of the invited women of the Maghreb.
There will be tea and biscuits to warm up the voices.
Date: December 3th.
Time: 6 pm.
Location: Sant Pau street, 82, ground floor, 08001 Barcelona.