Fermentation group: preparing vegan cheeses for Christmas dinners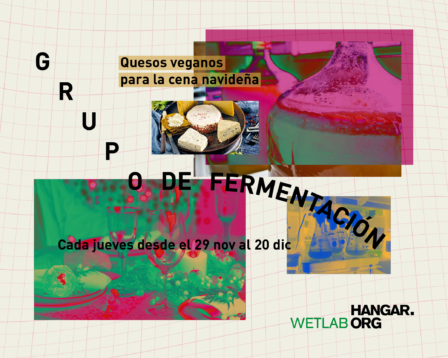 Next Thursday, November 29, the wetlab fermentation group begins: a weekly meeting open to any interested in learning and developing fermentation processes, in this case gastronomic.
We propose to start with the fermentation of vegan cheeses for the festive Christmas gatherings, and simultaneously we can share other knowledge and proposals about fermentation processes for the continuation of the group or to complete the sessions. We can also share knowledge about different hacks to the food industry: simple tests to check the quality or composition of the cheeses we acquired, for example.
The meetings will be held every Thursday from November 29 to December 20, from 5.30 pm to 9 pm.
If you are interested in being part of this group, write to belen(at)hangar.org