>make>think>make> #1 Animals in the laboratory?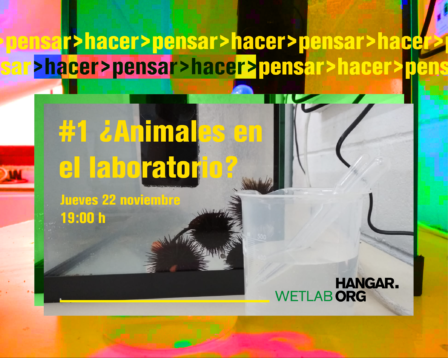 On November 22 Hangar holds the first meeting of >make>think>make> where we will discuss the use of animals in the laboratory starting from the case of the workshop Sea urchins as (reproduction) model organisms that Maja Smrekar has performed in October.
>make>think>make> are open conversations in the Hangar wetlab that address conflicts and ethical approaches that arise from the practices in the laboratory. They are meetings that invite anyone interested in sharing their knowledge or experiences, contributing opinions or listening to the debate. It was born with the intention of generating binding agreements in the later use of the laboratory.
The conversation will be held around a table where we will have a snack. From Hangar we will put some drinks and food. It is not necessary, but you can bring what you want!