Reading Group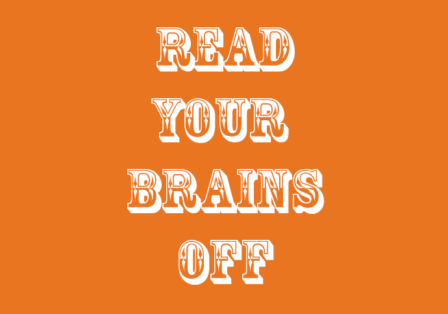 Thursdays from January 11 from 6pm to 8pm
11 January, 1 February, 15 February, 15 March, 19 April, 24 May, 7 June, 21 June
READ YOUR BRAINS OFF is a series of meetings proposed by Tali Serruya, within the framework of a collaboration and artistic accompaniment with Hangar, with the aim of generating a space of intellectual resistance and social dialogue. Each meeting will be devoted to the collective reading of a selection of texts and / or the screening of films or documentaries that allow reflection and open debate about the economies generated within and through the different artistic practices and cultural institutions. The main idea is to question and rethink the discourses and terminology commonly used – and therefore, popularized and inscribed in "the norm" – that perpetuate fragility and trivialize the work of the artist. What are the consequences of an economy based on the principle of experience and visibility? Who benefits financially when artists are "professionally enriched"? Art, is it work? Should it be considered as such? What is the role and responsibility of a cultural institution within the city and in front of the artistic community? Other models, dynamic and logical, are possible? They are needed?
From the thought of Maurizio Lazzarato, Lans Bang Larsen, Andrea Fraser, among others, the central idea of ​​READ YOUR BRAINS OFF is to generate an open and horizontal group that allows to open a dialogue and rethink our relationship to art, to its economy, and the notion of "work".
To sign up write an email to Tali Serruya: tali.serruya(at)gmail.com
Thursdays from January 11 from 6pm to 8pm
11 January, 1 February, 15 February, 15 March, 12 April, 26 April, 10 May, 24 May, 7 June, 21 June
Tali Serruya (b. 1985)
After obtaining a Bachelor's degree in World Theaters at the University of Franche-Comté, she began her comparative studies on the concepts of theatricality and performativity, following in parallel the training in Dramaturgy at the University of Lausanne and in Dance, Art and Performance, at the University of Besançon. In 2012, she was part of the director's department of actors at the National Superior Conservatory of Dramatic Art in Paris (Sandy Ouvrier class) where she developed the concept of theatrical plasticity, which she will deepen developed during her MFA in Contemporary Artistic Practices at the School of Fine Arts – HEAD, Geneva.