Introduction workshop to the NDVI image by IMVEC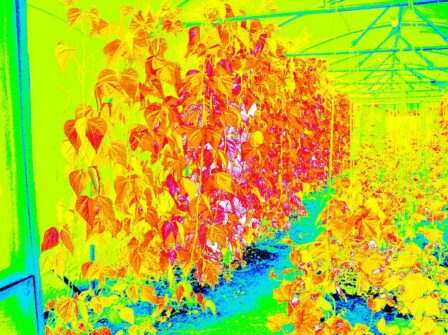 On Thursday, May 24 at 7:00 pm, within the framework of the Open Thursdays programme, the collective in residence IMVEC proposes an introduction to the NDVI image applied to the analysis of the health of vegetation masses. During the workshop the participants will be introduced to the potentialities of the NDVI image, seeing different image capture systems from the hacking of domestic cameras to the construction of free and open photography cameras capable of capturing NDVI images at low cost. Participants will also learn to use the online engine Infragram.org, a tool developed by Publiclab.org for post-processing and analysis of the images obtained. The workshop will be broadcasted live and it will be possible to join the session through videoconference.
If you are interested in participating in remote mode, contact IMVEC by writing to imvec (at) tutanota.com.