Porn Image by Ona Bros. Institute of Porn Studies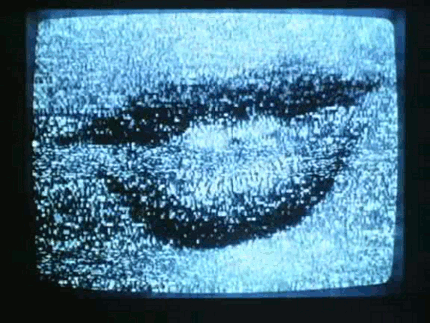 The porn image rejects simple analyses. Like any image, it is never what it claims to be. She, who seems to show everything, is pure opacity. How to analyze her from a feminist perspective? How to think about her? How do we look at her, how do we look at her? How does she/he make us body? How does she/he "embody" us?
The objective of this workshop is to develop tools from practice and group discussion that allow us other possible relationships with the porn image, going beyond the reductionist classification between "good" and "bad" porn, and to do it from feminist and nonabolitionist perspectives.
The workshop proposes three initial approaches:
1- Descentrating the "She": any conversation about porn usually begins with the "She". "She" is the image of the body that occupies the image, the image of the body of the model. To decentralize the "She" means to understand that "She", and the fetishization towards "Her", is precisely what porn produces. The porn image promises the exposed body, absolute, real and true, but the "truth" of porn is precisely what porn produces.
2- Applying a constellative gaze: understanding the production of porn as a constellation of various human and non-human agents articulated to produce an image (or event) that transmits orgasmic energy.
The body is one more agent in a constellation where diaphragm openings, photometer movements, electrical flash contractions or HTML voices are choreographed so that the transmission of orgasmic energy runs quickly through the circuits of flow capitalism. In a constellation that crucial are the relations between nodes and this principle allows us to rehearse radical symmetries between humans and non-humans. We will ask ourselves about political agencies from other positions than those subject to our prejudices.
If we apply a constellative gaze, we understand that the image is not a time frozen in a two-dimensional surface, but an event in a space of four dimensions. The image is a relational object where possible encounters between the agents involved are performed. The porn image is a social contract of lubricious agents.
3- Include us, the producers, the participating observers, as a node in the constellation.
Methodology
We will carry out three sessions of four hours each. In each session, materials will be presented and a practice will be proposed to work with some of the participating agents in the constellation of the porn image. At the end of the session there will be a sharing.
The workshop will be a comfortable space for all the participants, a well cared for space between them. A priori, the practices that will be carried out do not require any body to be naked or do any sexual act. How the practices are developed will be agreed by the whole group.
Aimed at
Interested in the image, of whatever type: producers, visual artists, various curious. Interested in questions related to body representation policies.
Interested in the relationship between image and sexuality understood in a broad way and from a sensitivity close to feminisms.
And especially for those of you who watch porn and often, after running, experience a recurrent sensation of political estrangement.
Programme
Relationships between porn and feminism
Terms and Conditions
Visual coding of the orgasm
XCU and other initials
Pleasure Technologies
# The tag is a cruising zone
Duration: 12 hours
Dates: July 8th, 9th and 10th
Timetable: 5 p.m to 9 p.m
Price: 20 €
In charge of Ona Bros. She aspires to play rigorously, as he did at the age of five. She calls herself a photographer, as a place from which to depart and to which to always return. Her field of learning is that of image and artistic production (graduated in Photography from the Centre for Image and Multimedia Technology, UPC; degree in Art History, UB; master's degree in Production and Artistic Research, UB). She trained politically in activism and transfeminism. She wonders about the relationships between bodies, politics and images. She is interested in crooked displacements, such as thinking about images from performance or other perspectives. For the last four years she has been working as a producer and director of lesbian porn. From this experience she has created the piece Cum Shot, with which she continues to work today (In-Prescindibles#33 in La Poderosa, 2016; Polivalentes 10 Random in Hangar, 2017; residence in La Caldera de Les Corts, 2018; next residence in Estruch, 2019). She has made several photographic essays on gender and migration issues, and other projects such as Memorybytes: domestic memories, interactive documentary and collective processes (grant from the Consell Nacional de la Cultura i de les Arts, 2011; grant from the Oficina de Suport a la Iniciativa Cultural de la Generalitat de Catalunya, 2012; it was exhibited at ACVic, Centre d'Arts Contemporànies, Vic). She is a founding member and part of the driving team of the cooperative project CFD, Centro de Fotografía y Medios Documentales de Barcelona.
More information: http://www.ona-bros.net/
A course from the Institut of Porn Studies and Hamaca. In collaboration with Hangar, Ajuntament de Barcelona, Generalitat de Catalunya and MECD.
Inscriptions: