Dibujar (Drawing badly) a family workshop with TMTMTM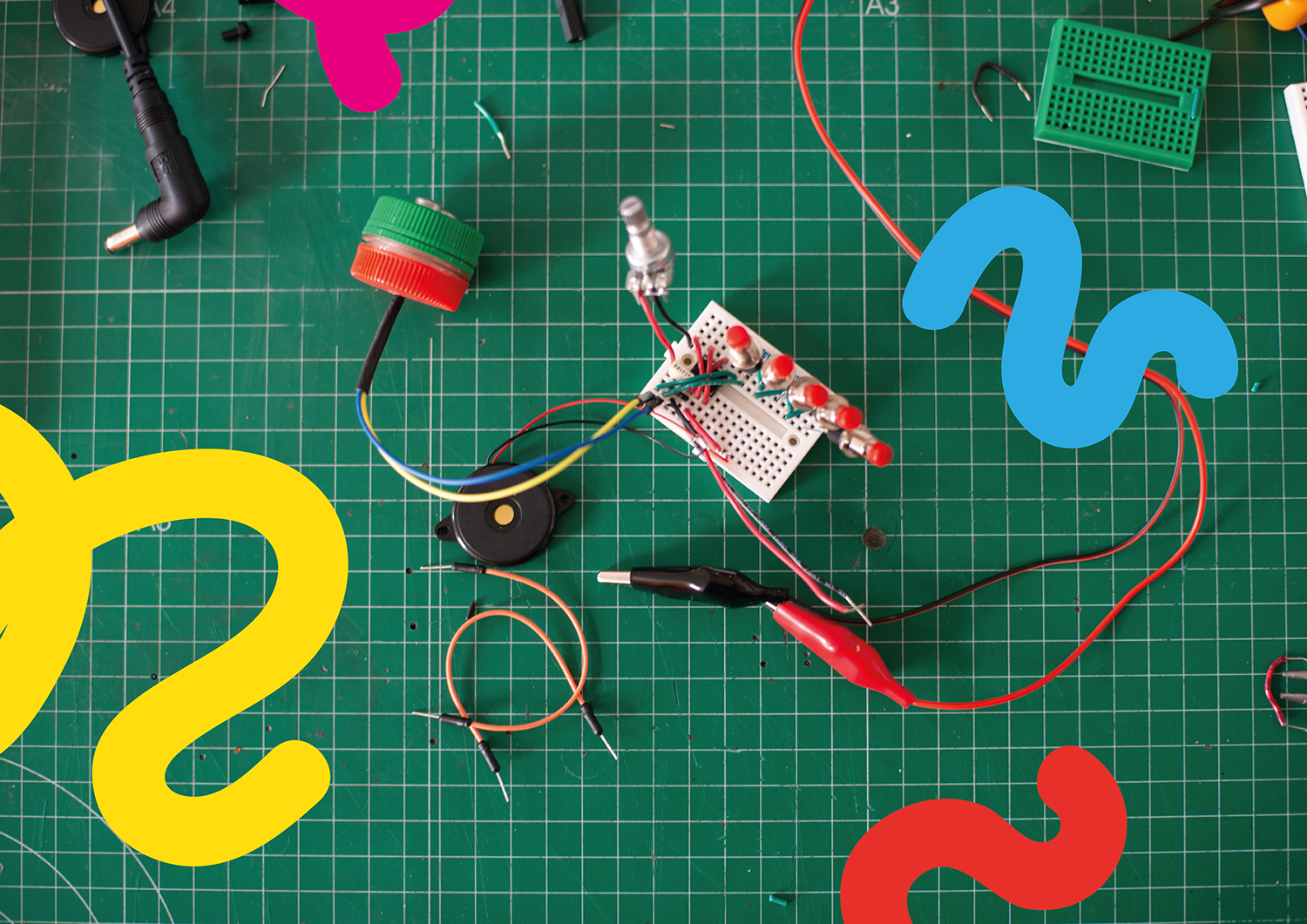 Hangar pimpam presents: a family workshop with TMTMTM
Saturday May 4, 11-14 hs
(6 years old and up)
Fee: 15€
A saturday morning to think about "error" or the uncertainty of the results, through technological tools. We will use our "drawbots" (robots that draw and paint) made with recycled materials, we will reflect on the idea of ​​representation and we will ask ourselves what it means that something is "well" or "badly" done. A space to experiment, to make mistakes but specially to create collectively.
Drawing badly is the first workshop of ¿Qué onda? (which in spanish has a double meaning: "What going on?" and "wave"), a program that will work the "disruptions" or the disturbances, not only spatial, but also temporal, sonorous or mental through 3 sessions with Hangar resident collectives and other guests of the artistic and cultural field. Everything will happen on Saturday mornings.
Pimpam is part of the educational program of Hangar that aims to link contemporary artistic practices with family and children, as a space for creation and learning in the community.
With this program of activities and workshops around contemporary artistic creation aimed at children and families, we seek to create a laboratory, a place of knowledge and experimentation for the neighborhood and the local context.
A place to do and learn, from different proposals, understanding artistic expression as a tool for education in a sensory and active way.
Pimpam is coordinated by  Priscila Clementti Collado, who has been working with education and contemporary art projects since 2010.
The machine that makes the machine (TMTMTM) is an association of production, research and technological experimentation. We participate in the development of projects that use digital manufacturing or information technologies in their production, we set up training and knowledge sharing activities and organize meetings and activities around technological production processes from a critical perspective and transdisciplinary. As a resident collective of Hangar, we advise and collaborate in the production of artistic projects, meeting the needs of the context in which we are located.
Since technological production is an eminently practical / material area of ​​action, we are also interested in introducing discursive and theoretical activities and research, promoting the creation of spaces for reflection on technological changes, inseparable from cultural and environmental changes. In this sense, we are interested in studying and developing models and relationships between production technologies and free access to knowledge, sustainable production and control and exclusion mechanisms. We try to rethink new organizational and cultural forms and the modification of work and consumption patterns through open and transdisciplinary processes.
#disruption #error #badly done #portrait #technology #corruption #drawbots #families #familytime #tachnologyandkids #contemporaryart