4th Workshop "WEARABLES: introduction to the use of interactive technologies in the textile field"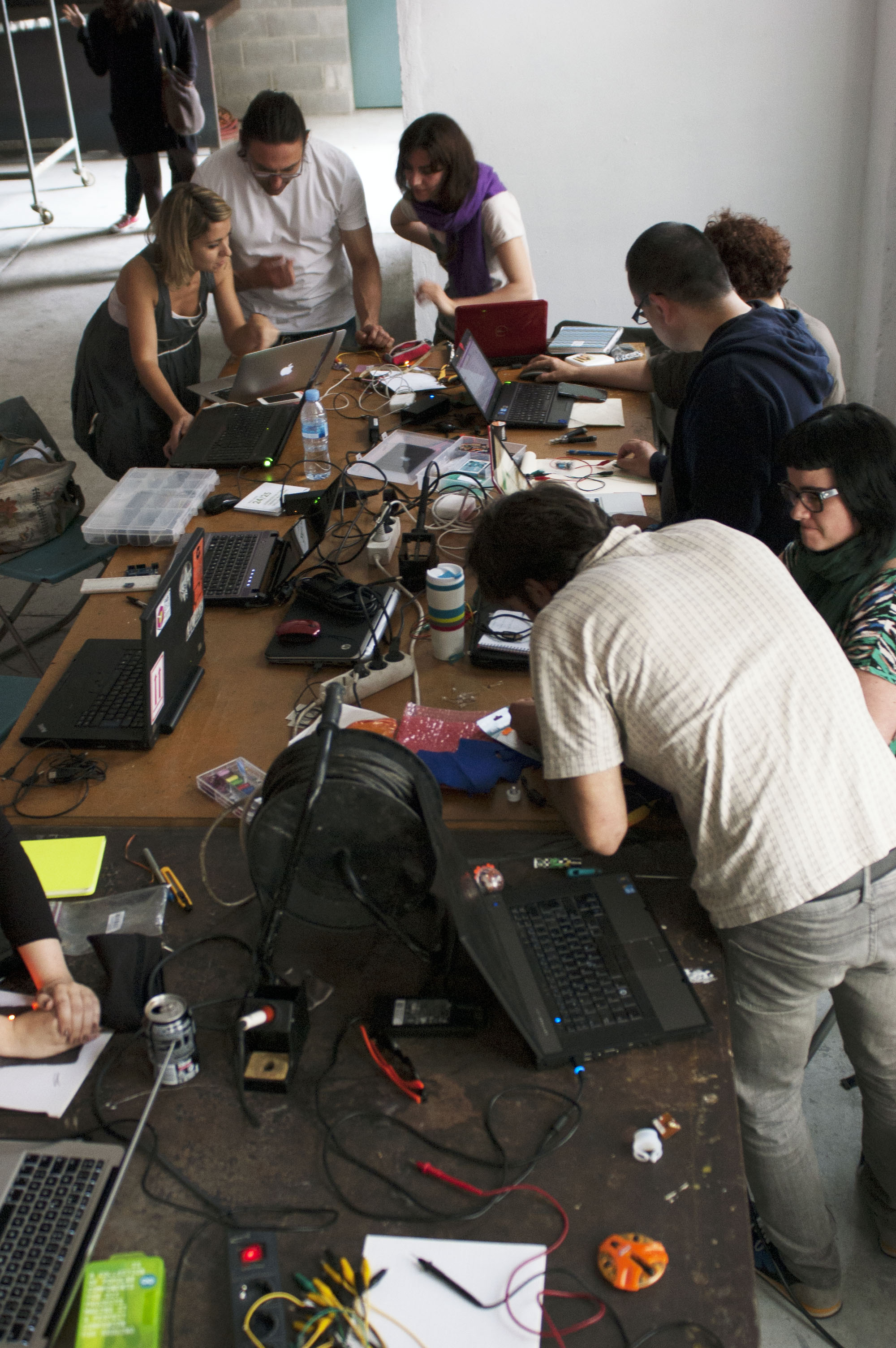 Practical workshop aimed at making and tuning clothes and accessories by manufacturing electronic circuits with Arduino.Arduino is an open-source electronics prototyping platform, and  above all a community of thousands of designers that generates daily projects under the same philosophy. Arduino is based on flexible, easy-to-use hardware and software. It's intended for artists, designers, hobbyists and anyone interested in creating interactive objects or environments. Arduino development allows DIY small reactive and interactive projects: sensors and actuators (lights, motors, etc.).Lilypad  is a project based on the Arduino family of microcontroler boards with a micro processing chip and various input and output that can be programmed to create interactive objects that work on textiles, made to be sewn into clothes and e-textiles. The integration of hardware / software in the field of soft tissue also allows the coupling of this technology with the emerging scene of new materials (conductive, chromic, etc). Wearable technologies will form an integral part of the Internet of things ,the logical evolution of the cloud and big data and the ubiquity of digital information.
Objective: To learn the basic principles of electricity / electronics and programming to develop small projects, with emphasis on the reuse of circuits / code from other open projects.
Addressed to: people who are used to work with textiles (embroidery, knit, quilt, etc..) And those who want to incorporate functionality reactive / interactive projects on their works. No previous knowledge of electronics is needed.
Teacher: Raul Nieves (pratipo.org / faboratory.org
Schedule:  Saturday September 27,  October 3 and 11 2014  16h – 20h
Price: € 65 +45 € materials
Please to register fill the form below: