Introduction to the use of Shaders by Toplap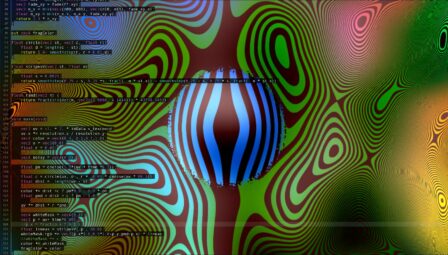 Now that the graphics processing units (GPUs) are everywhere, you want to program directly into them. Fortunately, there are simple ways to do this without having to go through the traditional initiation that graphical computing requires.
In this workshop we will explore the basics of creating simple programs called shaders that run on a GPU. We will use existing tools and discuss options for developing our own.
Previous knowledge in some programming language is recommended.
This workshop is aimed at programmers who have an interest in graphic programming techniques through GPU.
This is not a basic programming course and requires some level of understanding of mathematics (trigonometry, vectors, etc.). It is recommended to previously attend the Mathematics for Sound and Visual Workshop. The workshop is done with a computer in hand.
Dates: Friday 31 May from 6 p.m. to 9 p.m. (Sala Polivalent) and Saturday 1 June from 4 p.m. to 7 p.m. (Plató)
Price: 25 €
Registration: toplapbarcelona(at)hangar.org
Imparted by: Rodrigo Torres González