Workshop Interactive Interfaces: Prototype of a Design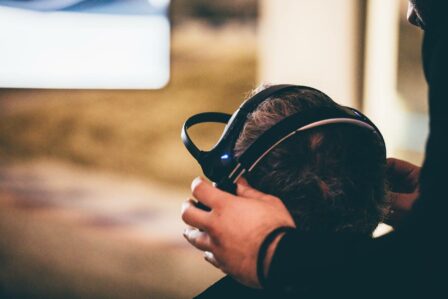 The workshop Interactive Interfaces held by Martìn Romeo provides knowledge to create interactive prototypes using Vvvv software and various devices such as: Kinect (recognition of the human body), EEG (Control with thought), and Smartphone (touch on display).
Aimed at
It requires no specific knowledge: the course starts teaching the basics of Vvvv software (vvvv.org) and interactive environment with reference to contemporary art. So it is for Beginners and intermediate partecipants.
The participants must have their own laptop with OS Windows installated (instructions vvvv.org/downloads | 32bit version + addons 32bit). Who has Mac there is the possibility to make the Bootcamp.
Install also VLC (videolan.org/vlc) and bring a three-button mouse.
During the workshop the attendees will produce graphic layouts on which will be possible to interact through hand's movement, facial expressions, control of the thought and display touch.
Goals
The course's aim is to learn to manage the display of an innovative presentation, that can be employed in professional environments and in different situations such as; museum exhibitions, commissions for big events, collaborations with services, public and private assignments.
Duration: 14 hours
Dates: Saturday and Sunday 21 and 22 April 2018
Schedule: From 10:00h to 17:00h
Registration fee: € 100
Program
During the workshop the participants will produce graphic designs in which it will be possible to interact through the movement of the hand, facial expressions, thought control and touch screen.
In charge of
Martin Romeo
info(at)martinromeo.com
www.martinromeo.com
Martìn Romeo is an Italian-Argentinian visual artist whose research is directed to interactive art, ranging from video installations and performing arts.
Artistic Director and founder of the Toolkit Festival of Venice and the Screening Festival of Trieste, he exposed his works in various European and International contexts. He teaches new artistic forms related to interactive technology in different Universities, both in Italy and abroad.
Recently he represented the Italy in the Italian Pavilion at Expo 2017 in Astana, Kazakhstan, and he has been included in the collection of the World Expo Museum in Shanghai, China.
With the support of