"Olfactory Landscapes" workshop by Klara Ravat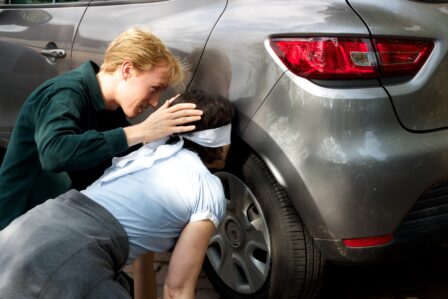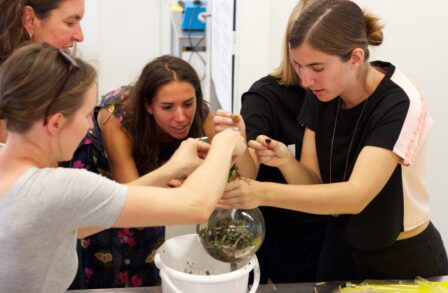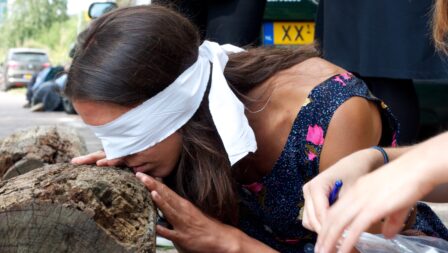 Did you know that humans are able to distinguish at least a trillion different odors? Did you know that we can smell fear and annoyance in other people? Did you know that newborns locate their mothers' nipples by their smell?
Every time we walk down the street and smell fresh bread from the nearest bakery, a process of complex reactions is unleashed until we are able to identify that aroma as such,such as bread. However, the sense of smell has been and is still underrated.
The sense of smell is one of the most powerful and useful functions our body has. It warns us of the dangers in our environment as well as it offers us information about it, having a crucial role in the way we experience places and spaces and in the way we relate to others.
Odor is a powerful and influential medium and a tool with many outlets and possibilities in art, design and science.
During this workshop we will learn the possibilities that the smell offers us as a medium, suitable for creative production. How does the smell work? Why is it so strongly connected with our emotions and memory? Participants will also learn to extract olfactory components from organic materials through steam distillation, and other objects. We can take home samples of the distilled materials.
The "Olfactory Landscapes" workshop is an open workshop for all audiences and no previous knowledge about the subject is needed. All participants are invited to bring with them an object or material whose odor reminds them of Barcelona. It can be anything that fits in the palm of your hand.
Aimed at the people interested in the olfactory medium as a multidisciplinary medium. For artists, designers and curious people who want to use scent in their artistic production and other areas.
Duration: 9 hours
Calendar: May 11 and 12, 2018
Schedule: Friday from 18 to 21h and Saturday from 11 to 14h and from 15 to 18h
Places: At least 10 persons, maximum 19 persons
Registration fee: € 85 / 70 students
Program
Day 1, May 11th
Friday from 18h to 21h
– How the sense of smell works: physiology and anatomy.
– Transdisciplinary uses of odor.
– Introduction to the history of olfactory art.
– Odor and culture (test with participants).
Day 2, May 12th
Saturday from 11h to 14h and from 15h to 18h
– Techniques: how to extract odors?
– Distillation: types of distillation.
– SmellWALK: guided walk around the surroundings of Hangar through the urban scents. Collection of materials for distillation.
– Practice: we will carry out two types of distillation, steam distillation and
simple distillation with two different distillers.
– How to Build a DIY Distiller.
Professor
Klara Ravat
She is an olfactory artist an experimental filmmaker. After studying qualitative trend research in Barcelona Klara moved to The Netherlands where she graduated with a Bachelor of Arts (ArtScience at The Royal Academy of Arts). At the same time she studied Psychology at the Open University of Catalonia. Klara is the founder of the Smell Lab, a community project that focuses on the investigation and practice of the art and science of the sense of smell. In 2017 she teamed up with The Intitutr for Art and Olfaction to co-produce the first Experimental Scent Summit and is now an associate at Scent Art Net. By opposing the division between the realm of memory and the realm of experience, she absorbs the tradition of remembrance art into daily practice.
Guardar
Guardar