The deconstructed interface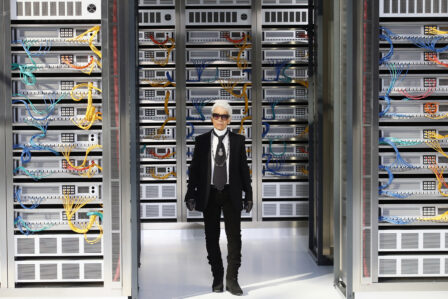 Far from being a purely immaterial entity, an interface is an extremely complex physical structure, made up of an enormous number of actors, and which has a profound impact on very diverse aspects of everyday life. Despite their decisive role in our daily lives, the material and computational architectures that support interfaces are hidden and ignored by most of their users.
This workshop given by Joana Moll aims to reveal, deconstruct and rearticulate the material and immaterial agents that support the interfaces, in order to make them visible and to review their influence on the social, political, economic, cultural and even emotional dimensions of the networked society.
Date: Saturday, February 9.
Schedule: from 10 a.m. to 6 p.m. (with a 2-hour lunch break)
The workshop The deconstructed interface is part of the first edition of the Biennial City and Science that takes place in Barcelona from 7 to 11 February 2019. Over the course of the 5 days, more than 80 workshops, talks, exhibitions and shows will be organised in more than 60 facilities in the city with the aim of tackling Barcelona's scientific challenges. The Biennial counts on the collaboration of academics, researchers, educators and scientists to reflect, openly and horizontally, on scientific knowledge and citizen involvement.
Joana Moll (Barcelona, 1982) is an artist and a researcher whose work critically explores the way post-capitalist narratives affect the literacy between machines, humans and ecosystems. Her main research topics include communication technologies and CO2 emissions, virtual civil surveillance on the Internet and language. She has presented her work in different museums, art centres, festivals, universities and publications around the world. Moll is a member of the scientific and artistic committee of the research project Antiatlas des Frontières and co-founder of The Institute for the Advancement of Popular Automatisms.
biennalciutaticiencia.barcelona