Technologies for pleasure by Belén Soto. Institute of Porn Studies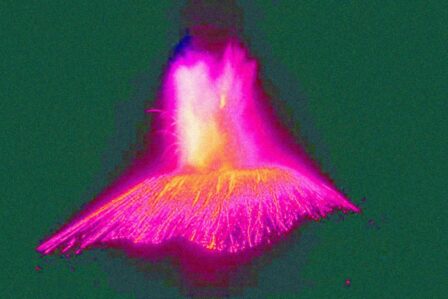 What comes to mind and what stays out of those images when you think about sexual pleasure and games? This workshop proposes to explore collectively non-normative erotic imaginaries and practices in order to design and develop tools -others- for pleasure.
Postporn can help to sort out ideas that can be considered fundamental to understanding sexuality, but sometimes it does not erotically connect with their actions. Perhaps this has to do with the fact that postporn has tried, above all, to put on the table everything that mainstream porn used to leave under the water. Thus, if one is not on the wave of the BDSM or of certain other practices that have been linked to it, when postporn is dedicated to making explicit the power relations between different subjects, it is difficult to connect intellectual excitement with genital excitement.
On the other hand, the concept of technology usually represents a barrier in the articulation of strategies: the cultural and political context of the self-proclaimed West usually uses this word together with those of innovation, R&D, industry, telecommunications… Complex concepts, individually or mundanely unembraceable, above all from non-professional or inexperienced perspectives. Technology, however, can be understood as any tool that facilitates actions (not only human actions) -a calculator, yes-, but also language or a code of conduct.
Starting from this broad notion of technology, adding the philosophy of punk and open-source practices, and with the desire to speculate from practice with the possibility of making pleasure-activating objects from post-pornographic ideas, we propose a meeting to collectivize resources, knowledge, skills and erotic dispositions of our bodies to design and develop a/several sex toys. A careful, comfortable space will be generated in which participants feel safe to share and imagine sexual practices, desires, fantasies, needs, games.
The workshop will have a budget bag that can be used in whatever the group agrees -as long as it can be executed during the duration of the workshop. In case the group wishes to develop a digital production object or with production technologies that have to be contracted, they will count on the collaboration of the TMTMTM collective, which can provide 3D printing, programming and relatively simple robotic devices, modelling and melting of plastic materials and CNC cutting. But one can also imagine any other type of pleasure-activating technology: masturbatory devices with other materials, an erotic publication, an event, a reference catalogue, a sound story, we can hack into everyday objects… The group will decide how to develop this experiment that brings together the intimate, the playful and the political aspects of sexual pleasure.
Program
Session 1: Review of the proposal, shared reflection on eroticism, normativity, technology, subjectivity and references. Sharing of methodology and collective outline of the pleasure-activating object and its production plan.
Session 2: Let's get to work: first phase of production of the object while the conversations continue.
Session 3: Final phase of production of the object. Agreement on how to share and relate the generated project. Farewell: We hope to use it a lot!
Aimed at
Anyone who wants to participate in the design and manufacture of a sex toy in a collective process and who feels connection or interest in learning about non-mainstream erotic proposals from non-abolitionist feminist perspectives. It will not be necessary to have previous knowledge in any matter. It is advisable to have a computer to work during the workshop.
Duration: 12 hours
Dates: November 12, 19 and 26
Timetable: 5 pm to 9 pm
Place: Hangar
Price: € 20
She designs and manufactures images and objects. She works for production projects, mediation and cultural and artistic research. She writes texts, documents, visualizes information. She does tattoos. She experiments with pedagogies and learning in non-academic contexts. She came to Barcelona to work for a year on Hangar's staff and to coordinate the wetlab, and ended up being part of TMTMTM, @clubdecicatrizacion, Grupo de fermentación, @amordesmadre, Pan Duro…. Some of her latest projects are Clítoris que pinchan, Marti Culiz fanzine publishing house or the Deathlab.