Això que sona és nostre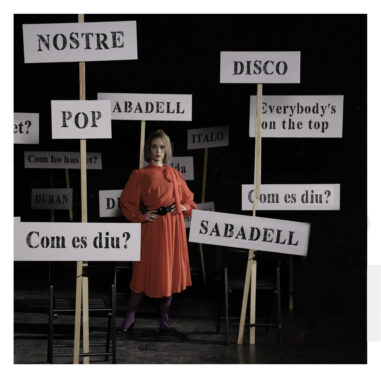 Això que sona és nostre
Carles Congost
Video art
February 2015
A work in video, realized thanks to the Botín Mercinino Grant, in which Carles Congost explains, in conceptual form, the transcendence of the Sabadell Sound for the development of the dance music, which next step was the house music (Hence the title of the piece).
A documentary that could well be part of a television program of musical information that uses, among other resources, images and audio files, the insertion of a music video of a catalan version of Come On (Això Que Sona És Nostre) by Jules Tropicana, contemporary dance reclamation, an interview with Ángel Casas, a mythical presenter of the Music Express program and jokes of Reugenio, imitator of the dead catalan comedian Eugenio. For the realization of this video the services of pre-production, production, post-production and the construction workshop of Hangar have been used.
Place of project presentation: Itineraries XXI Marcelino Botín Santander, Gallery Horrach Moya Palma de Mallorca and Espai Tactel Valencia.
Funding: Marcelino Botín Grant.