Paisatges Industrials. Un acostament visual a la Indústria by Aitor Estévez and Pau Fornt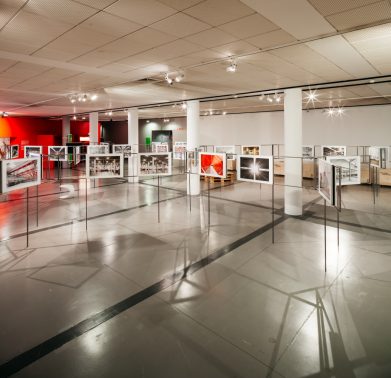 Aitor Estévez and Pau Fornt
Construction and assembly
The exhibition "Paisatges Industrials. Un acostament visual a la Indústria" registers 11 contemporary industrial landscapes representative of Catalonia with the purpose of showing them from a photographic, documentary and architectural point of view. It is a personal project by Pau Fornt Baldrich (entrepreneur and cultural manager) and Aitor Estévez Olaizola (architect and photographer).
Through photography they document spaces, often unknown to most of society, with a cultural and informative zeal. Large production complexes are shown in all their technical and architectural nudity, bringing contemporary industries closer to society and reflecting on the technological process as change. A process done by people as opposed to the magnitude of empty and unknown industrial spaces.
In the same way that the industry processes the raw materials to transform them into objects of consumption, the intention of this project is to take the industry as a raw material and transform it into a visual object of cultural interest. To build a dialogue between industry and society, between art and technology. A photographic adventure through the industry.
The construction, assembly and dismantling of the 12 metal tripods that support the photographs and that also mark the route of the exhibition, have been produced in the Hangar Construction Workshop.
This is a project financed by the MNACTEC of Terrassa and that has been presented on the occasion of the exhibition "Paisatges Industrials" of the same center.