New collaboration between Hangar and the UOC's degree in Arts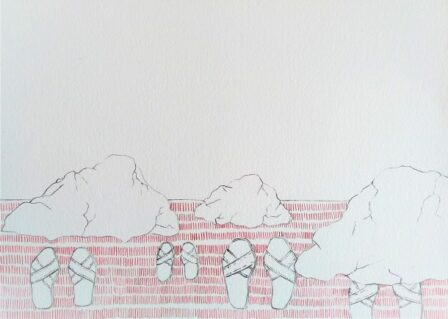 This autumn of 2019, as part of the Open Thursdays programme, Hangar and the degree in Arts at the Open University of Catalonia (UOC) begin a collaboration to develop a programme of pilot activities.
The aim of the project is to explore possible crossroads between academic and non-academic spaces for training and research.
In order to achieve this objective, the university's classrooms will be open to the participation of agents linked to Hangar and some of the classroom activities will move and converge with the different contexts of learning and experimentation that take place in the centre.
This initiative is part of the line of joint work and research between Hangar and the UOC's degree in Arts in collaborative dynamics of learning, research and creation.
Photo: Roberta Conti