Voices Matters at CAiRE Open Thursdays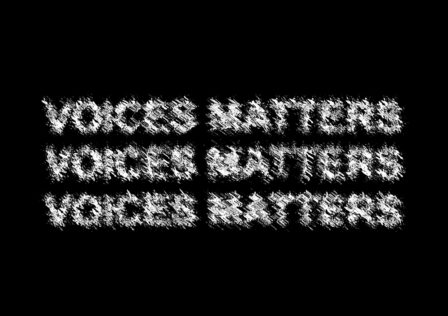 The first session of CAiRE's Open Thursdays in Hangar begins on November 21st at 7pm. The session will include a sharing of Beatriz Regueira's research Voices Matters.
CAiRE's Open Thursdays sessions aim to be a catalyst for dialogue between all attendees, facilitating the creation of a space where researchers linked to different research groups can share the research they are carrying out in both academic and non-academic frameworks, proposing questions, questions, readings or any other material they would like to work with the whole group.
Voices Matters is a proposal that explores the voice as a physical-energetic and discursive phenomenon capable of perforating the deepest part of our being, from the preverbal dimension of the birth of our voices as unconscious and amorphous sounds to the articulation of something close to the intelligible. Voice as matter points to those af(f)ects that unite us as bodies in a political ecology that goes beyond the human where the word, if it is POP compassion, will serve us to make this humanity something more than the present residue. The project is born from the need to fit the voice of a thesis in construction where the body is understood as the only place from which it is possible to generate a clinical_aesthetic_ethic capable of temporarily suspending the policies of lightning, the speed of light, the image, the algorithm. The voice as thunder. Voices Matters is also a monthly radio program that works together with Daphne Xanthopolou and Laura Llaneli.
Beatriz Regueira Pons (Palma de Mallorca, 1986) is doing a doctoral thesis in art, psychology and philosophy of the body from writing, experiential workshops of encounter between art/clinic/politics and video art. She believes that Meredith Monk is her mother.
Daphne Xanthopoulou is a sound artist, dj, and music curator (#Cachichi). Her work consists of the computational processing of field recordings, voice, amplified object, body-generated sounds AI simulations of voice and unstructured text. She has studied classical and traditional music and has a degree in the psychology and music therapy.