New program in the Wetlab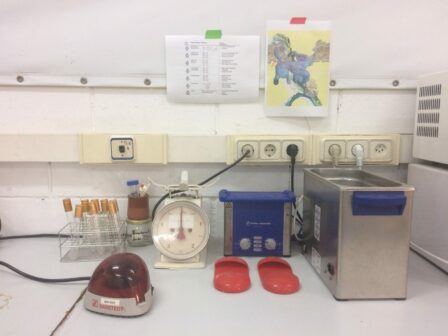 On Thursday, October 4th from 6pm to 9pm we will celebrate the reopening of the Wetlab with music and symbiotic tattoos.
Hangar's Wetlab is a space where hybrid practices take place that blur the generally established boundaries between the sciences and the arts from a transhackfeminist perspective and a critical approach to the institution of Science. In October the activity starts again with a program until the end of the year that includes research residencies, workshops, presentations, discussion groups, fermentation processes… We tell you about it while we listen to music and pffftattoo, Violeta Mayoral and Eli Lloveras tattoo drawings related to what happens in here.