Ona Bros
Long-term residency
May 2023 - April 2023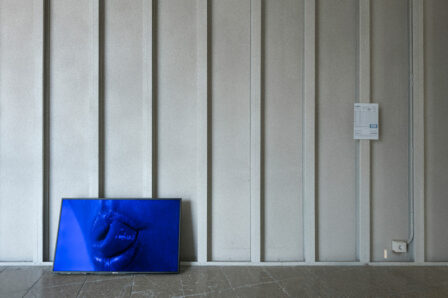 Ona Bros. Lleida, 1977
Ona Bros operates from a political attention to images as catalysts of semiotic-technical-material complexes. Her practice is situated and embodied, she always researches from the experienced and its relationality, in a queer inhabitation and a transfeminist sensibility. She works with photography, video, writing and living arts, materials that she relates to distant epistemic fields in search of narratives that (perhaps briefly) trope the present.
She is currently researching discourses on genetics in the context of global biomarkets in the field of assisted reproduction. The BetaBlastoCuir project brings together scientific, mythological, somatic and poetic narratives to propose other imaginaries that extend the possibilities of reproducing life, the bonds of kinship and the practices of motherhood.
Ona Bros has a degree in Art History from the University of Barcelona, a degree in Photography from the Fundació Politècnica de Catalunya and a Master's in Artistic Production and Research from the University of Barcelona. She has exhibited her work at Nogueras Blanchard, La Casa Encendida and ACVic, among others. She has given lectures and workshops in the context of Dutch Art Institute, DONE Program of Reflection and Visual Creation curatorship, Hemispheric Institute of Performance and Politics meeting in Lima, Art Photo BCN, Hangar or Hamaca. She has been selected for residencies at Nau Estruch, Brut Nature de La Caldera and La Poderosa in Barcelona. She is a founding member of the collaborative project FUGA, which has been a photographic reference point in the city and is currently in a phase of post-pandemic reformulation. She has been awarded the VII Grant for Artistic Research Fundación Banco Sabadell – Hangar 2022.