#HamacaAprende>con_artistas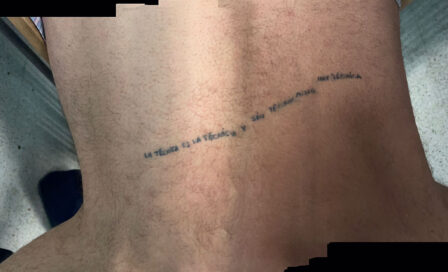 From September 1st, registrations are open for #HamacaAprende>con_artistas2022, the program of workshops coordinated by Hamaca that presents a series of laboratories around the creation and thinking of the moving image aimed at artists, researchers, filmmakers and anyone interested in the workspaces, contents and practices that are proposed.
This year, through the collaboration with Hangar and La Capella, #HamacaAprende>con_artistas2022 proposes six workshops articulated in two itineraries. Registration can be done independently or by itineraries: a single registration for an entire itinerary, which implies a discount on the total registration fee and a certificate.
Itinerary 1: "TECHNIQUE IS TECHNIQUE AND WITHOUT TECHNIQUE THERE IS NO TECHNIQUE…"
Itinerary 2: "SUBSTANCE"
More information and registration here.