Workshop Tracking Forensics | Joana Moll & Andrea Noni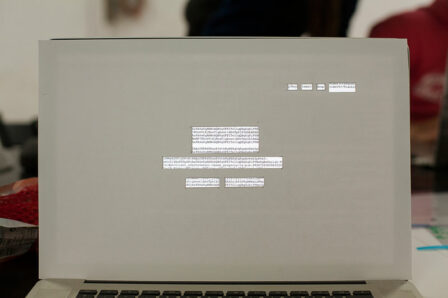 The workshop "Tracking Forensics", teached by Joana Moll and Andrea Noni, with the participation of Vladan Joeler, it's carried out in Hangar from 18th to 20th of November.
Far from being a purely immaterial entity, the Internet is an extremely complex structure composed by a massive number of actors that have a direct and deep impact in every aspect of our daily lives. Despite of its central role in many aspects of our society, the material and immaterial architectures that build and operate the Internet are widely ignored by most of its users.
Thus, this workshop seeks to critically reveal and analyze the complex network of agents that converge on the configuration of the Internet, from submarine and underground cables to geopolitics, online tracking, surveillance and privacy.
"Tracking Forensics" will forensically look into the physical paths of information and will apply reverse tracking methods aimed at tracing back the few corporations that access our data in a silent way.
Schedule: friday from 5pm to 9pm| Saturday and Sunday from 10am to 4 pm
Fee: 20 €
+ info: joanamoll(at)gmail.com
To register fill out the form below:
This is a workshop organized in the frame of IMAGIT co-funded by the Creative Europe
Guardar
Guardar