Valentina Alvarado Matos and Carlos Vásquez Méndez
Long-term residency
May 2022 - April 2024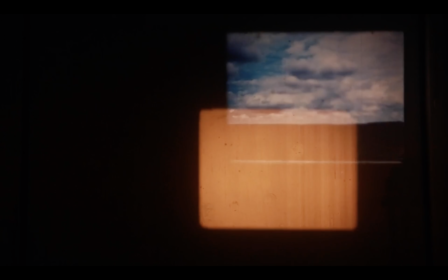 Valentina Alvarado Matos. Maracaibo, 1986.
Valentina has a degree in Graphic Design from the Universidad del Zulia, where she was a professor in the Faculty of Experimental Arts. In 2014 she completed a Master's Degree in Contemporary Artistic Creation at the University of Barcelona. During 2017 she was awarded the creation scholarship of the Guasch Coranty Foundation and completed the middle cycle of ceramics at the school La Industrial.
Her works have been exhibited at Fabra i Coats, Arts Santa Mònica, Vienalle, International Film Festival Rotterdam, L'Alternativa, Oberhausen, Punto de Vista Festival, Ambulante, XCentric, SFCinemateque, Filmoteca de Catalunya, LOOP Festival, S8, CCCB, among others. In January 2020 she traveled to Toronto to undertake an artist residency at The Liaison of Independent Filmmakers of Toronto (LIFT) awarded by ACE Cultura. She received the Premis Barcelona and the OSIC research grants in 2021. In early 2022 she won the VEGAP prize and obtained a three-month residency at Matadero Madrid. She has been an artist-in-residence at La Escocesa from 2018 to 2022.
https://www.valentinalvaradomatos.com/
Carlos Vásquez Méndez. Santiago de Chile, 1975.
Carlos Vásquez Méndez is a visual artist, filmmaker and researcher. He is interested in the relationship between art and document, discourses on the representation of the real and the role of the artist as a critical historian. He is a doctoral student at the UB with an investigation about the filmic device in the field of contemporary art. Through his practice he has investigated obsolescence as an aesthetic-political discourse or media anarcheology, especially celluloid, the material with which he has developed most of his work.
His film pieces have been screened at Jeonju, FIDMarseille, Mar del Plata, First Look NY, Cineteca Mexicana, OpenCity London, Process, Black Canvas, BPI/Centre Pompidou, etc. He has received the Joris Ivens/Centre National des Arts Plastiques award at Cinéma du Réel (France) in 2016 and the Mayor's Prize in Yamagata (Japan) in 2019. His installations have been exhibited at the Filmoteca de Catalunya, Fabra i Coats or Arts Santa Monica. She is part of a collective together with artist Valentina Alvarado Matos with whom performs filmic performances. He was artist in residence at La Escocesa from 2019 to 2022.
https://carlosvasquezmendez.com/