Valentina Alvarado Matos and Carlos Vásquez Méndez
Long-term residency
May 2022 - April 2024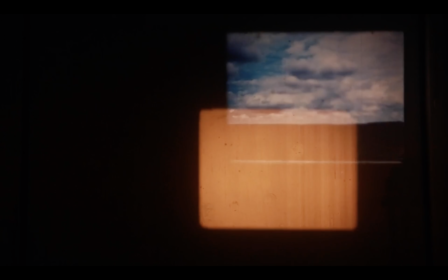 Valentina Alvarado Matos. Maracaibo, 1986
Carlos Vásquez Méndez. Santiago de Chile, 1975
Valentina Alvarado Matos is a Barcelona-based artist. Her practice focuses on collage, understanding it as a vessel that contains many forms, such as paper, film and ceramics. Through a reflection on the image and its materiality, she raises issues related to diasporic identities, landscape and language. Her work has been exhibited at Museum of Moving Image New York, Microscope Gallery, Los Angeles Film Forum, Salzburger Kunstverein, Ateljeföreningen Hospitalet Uppsala, Conde Duque Madrid, Fabra i Coats, Arts Santa Mònica, Viennale, International Film Festival Rotterdam, Oberhausen, Festival Punto de Vista, XCentric, SFCinemateque, S8 Mostra Cine Periférico, Espai 2 Ángels Barcelona, Loop Festival, Cinemateca Madrid and Filmoteca de Catalunya, among others. She was artist in residence at La Escocesa, Cultura. Resident – Museu Bellas Artes Castellón, The Liaison of Independent Filmmakers of Toronto and Matadero Madrid. Her films are distributed by Light Cone.
Carlos Vásquez Méndez is a visual artist, filmmaker and researcher who lives and works in Barcelona. He is interested in the relationship between art and document, discourses on the representation of the real, and the role of the artist as critical historian. His practice has explored obsolescence as an aesthetic-political discourse or media archaeology, especially celluloid, the material with which he has developed most of his work. His film works have been screened at BPI/Centre Pompidou, Jeonju, FIDMarseille, Mar del Plata, First Look Museum of Moving Image, Cineteca Mexicana, OpenCity, Process, Black Canvas, etc. He received the Joris Ivens/Centre National des Arts Plastiques award at Cinéma du Réel (FR) in 2016 and the Mayor's Prize in Yamagata (JP) in 2019. He holds a PhD from the Universitat de Barcelona. His films are part of Light Cone.
As a collective, Valentina and Carlos investigate the image around the film apparatus. They have recently participated in programmes at the Microscope Gallery and Anthology Film Archives. In the spring of 2023 they premiered the performance FFF at the Museum of Moving Image in New York and were selected for Barcelona Producciò. Paracronismos, their first project developed at La Escocesa, was presented at CCCB, Zumzeig, Mostra Cinema Periférico S(8), Premi Miquel Casablancas, Filmoteca de Catalunya and L'Estruch. In October 2020, they presented the installation Y si ver era el fuego at the Filmoteca de Catalunya as part of the exhibition programme of the LOOP festival, curated by Carolina Ciuti and Marina Vinyes. Their extended film performance Echo Chamber was commissioned by the CCCB for the 20th anniversary of Xcèntric. They are currently artists-in-residence at Hangar and their work is included in the Light Cone film distribution catalogue in France.
https://www.valentinalvaradomatos.com/
https://carlosvasquezmendez.com/